VBA Tools & Utilities for Excel VBA Code Developers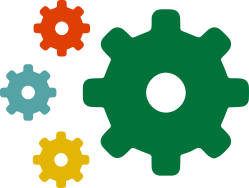 AutoMacro is an add-in that installs directly into the Visual Basic Editor:
A Video Walkthrough of AutoMacro!
Are you tired of searching online for simple VBA code?

Are you a typical Excel user trying to learn VBA, but you don't know where to start?

Are you an experienced VBA programmer looking for time-saving features?

AutoMacro makes VBA Coding easy(er) for users of all experience levels!
AutoMacro Code Builder Wizards
VBA Code Builders to Generate Code to Meet Your Specific Needs
AutoMacro contains four Code Builder "wizards" that allow you to generate complex code to meet your specific needs:
File Processing Wizard - Loop through all files in a directory and do something with them: open, delete, merge, etc.. Create specific file criteria to determine which files to open (ex. file name starts with "Auto")
MessageBox Builder - Easily create message boxes that contain specific buttons and icons.
Procedure Builder - Create procedures (subs or functions) with specific settings. Beginners won't need to waste time remembering how to create procedures, and advanced users can save time.
Format Builder - Select and Preview different number formats before developing code. No more guess work!