Last updated on July 19, 2021
ChDrive Description
Used to change the current drive.
Simple ChDrive Examples
ChDrive "D:\"
This makes "D" drive the current drive.
ChDrive Syntax
In the VBA Editor, you can type  "ChDrive(" to see the syntax for the ChDrive Statement:
The ChDrive statement contains an argument:
Drive: A string expression representing an existing drive.
VBA Coding Made Easy
Stop searching for VBA code online. Learn more about AutoMacro - A VBA Code Builder that allows beginners to code procedures from scratch with minimal coding knowledge and with many time-saving features for all users!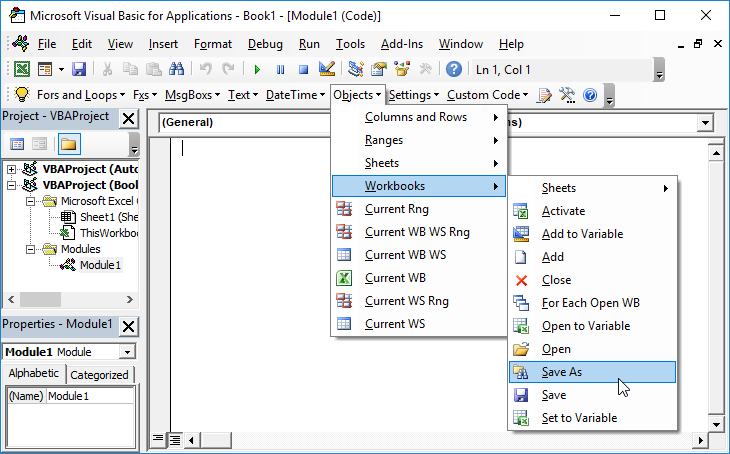 Learn More!