Rückkehr in VBA-Code-Beispiele
VBA – die Spalte oder Zeile der aktuellen Zelle ermitteln
In diesem Tutorial wird gezeigt, wie man die Spalte oder Zeile der aktuellen Zelle ermittelt.
Spalte der aktuellen Zelle
Diese Prozedur gibt die Spalte der aktuellen Zelle in einer MessageBox:
Public Sub AktuelleSpalte()
  MsgBox ActiveCell.Column
End Sub
Zeile der aktuellen Zelle
Hier wird die Zeile der aktuellen Zelle (ActiveCell) zurückgegeben:
Public Sub AktuelleZeile()
  MsgBox ActiveCell.Row
End Sub
VBA-Programmierung leicht gemacht
Hören Sie auf, online nach VBA-Code zu suchen. Erfahren Sie mehr über AutoMacro – einen VBA Code Builder, der es Anfängern ermöglicht, Prozeduren von Grund auf mit minimalen Programmierkenntnissen und mit vielen zeitsparenden Funktionen für alle Benutzer zu programmieren!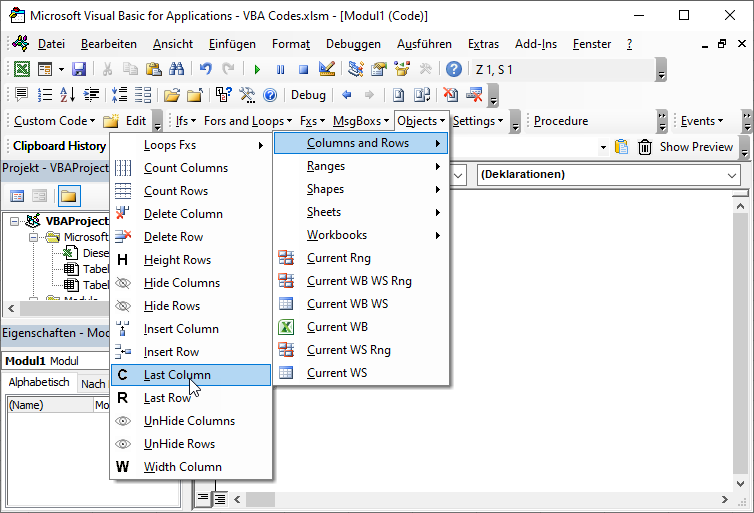 VBA Coding Made Easy
Stop searching for VBA code online. Learn more about AutoMacro - A VBA Code Builder that allows beginners to code procedures from scratch with minimal coding knowledge and with many time-saving features for all users!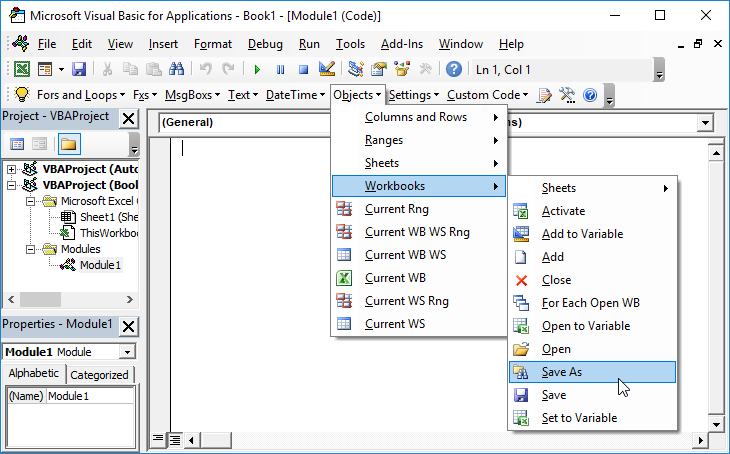 Learn More!