Rückkehr in VBA-Code-Beispiele
VBA – Blätter in einer Arbeitsmappe zählen
Application.Sheets.Count – Zählen von Arbeitsblättern
Wenn Sie die Anzahl der Blätter in einer Arbeitsmappe zählen müssen, verwenden Sie den VBA-Befehl: Application.Sheets.Count
Fügen Sie diesen Befehl in ein Modul ein:
Public Sub MeineBlaetterZaehlen()

MsgBox Application.Sheets.Count

End Sub
VBA-Codierung leicht gemacht
Hören Sie auf, online nach VBA-Code zu suchen. Erfahren Sie mehr über AutoMacro – einen VBA Code Builder, der es Anfängern ermöglicht, Prozeduren von Grund auf mit minimalen Programmierkenntnissen und mit vielen zeitsparenden Funktionen für alle Benutzer zu codieren!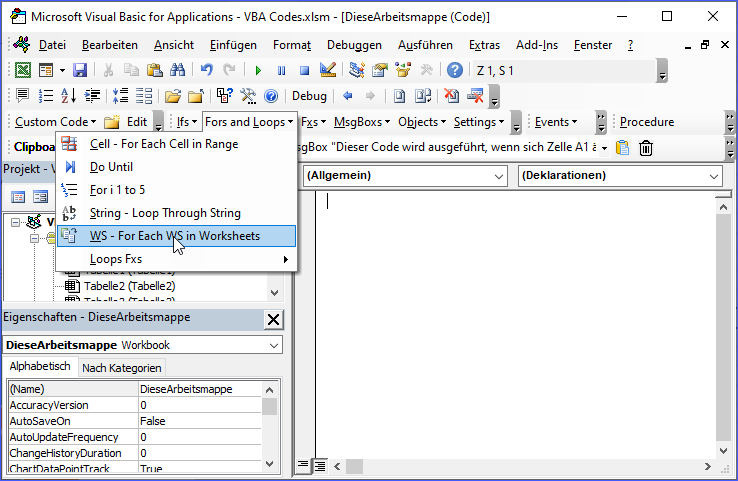 <<Zurück zu den VBA-Beispielen
VBA Coding Made Easy
Stop searching for VBA code online. Learn more about AutoMacro - A VBA Code Builder that allows beginners to code procedures from scratch with minimal coding knowledge and with many time-saving features for all users!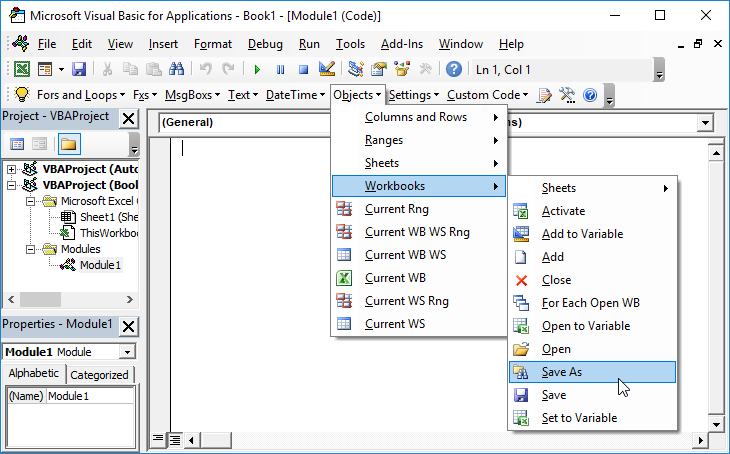 Learn More!