Rückkehr in VBA-Code-Beispiele
VBA – Das Ereignis Worksheet_Change (Makro bei Änderung einer Zelle ausführen)
Das Ereignis Worksheet_Change
Möglicherweise möchten Sie ein Makro ausführen, wenn sich eine Zelle ändert. Eine beliebte Anwendung dieser Fähigkeit besteht darin, einen benutzerdefinierten Code zu haben, der  die Zelle überprüft, nachdem eine Änderung vorgenommen wurde. Durch Verwendung des Ereignisses "Worksheet Object Change" ist dies leicht zu machen.
Im Visual-Basic-Editor müssen Sie zunächst auf den Blattnamen doppelklicken, in dem sich die Zelle ändert, die das Makro aktiviert. Dadurch wird das Codefenster für dieses Blattobjekt geöffnet.
In diesem Fall wollte ich ein Makro ausführen, wenn sich eine Zelle in Tabelle1 ändert.

Nach dem Öffnen des Codefensters für das Arbeitsblatt platzieren Sie Ihren Code im Ereignis Worksheet_Change. Im folgenden Beispiel wird eine Meldungsbox angezeigt, wenn sich der Inhalt von Zelle A1 ändert. Zuerst wird die Unterprozedur ausgelöst, wenn sich eine beliebige Zelle ändert, dann wird der Code nur ausgeführt, wenn es sich um Zelle A1 handelt. Diese Unterscheidung geschieht aufgrund der If…Then-Anweisung.
Private Sub Worksheet_Change(ByVal Target As Range)

If Target.Address = "$A$1" Then
     MsgBox "Dieser Code wird ausgeführt, wenn sich Zelle A1 ändert!"
End If

End Sub


Sie können Ihren Code direkt in die Unterprozedur Worksheet_Change einfügen oder von dort aus ein anderes Makro aufrufen.
VBA-Programmierung leicht gemacht
Hören Sie auf, online nach VBA-Code zu suchen. Erfahren Sie mehr über AutoMacro – Ein VBA Code Builder, der es Anfängern ermöglicht, Prozeduren von Grund auf mit minimalen Programmierkenntnissen und mit vielen zeitsparenden Funktionen für alle Benutzer zu programmieren!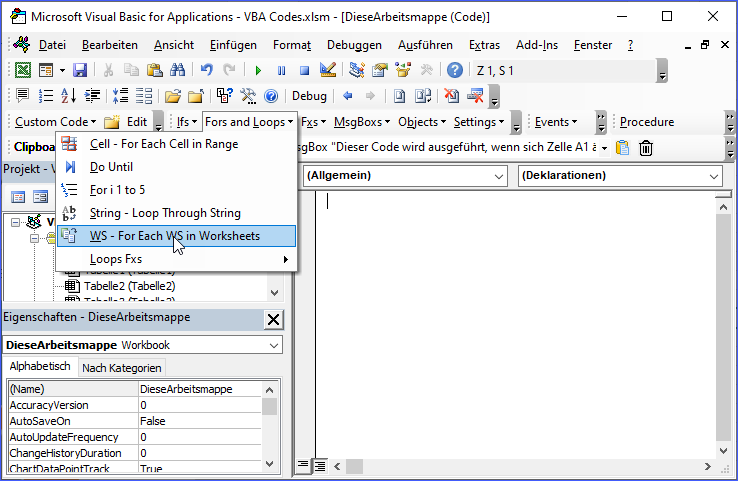 VBA Coding Made Easy
Stop searching for VBA code online. Learn more about AutoMacro - A VBA Code Builder that allows beginners to code procedures from scratch with minimal coding knowledge and with many time-saving features for all users!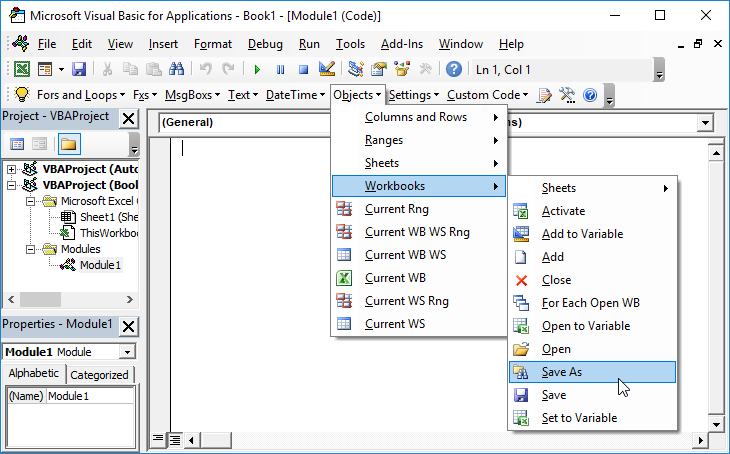 Learn More!