AutoMacro has been used by employees of these organizations. These organizations do not endorse, approve, sponsor, or otherwise have any affiliation with this website, Spreadsheet Boot Camp LLC, or ToolFive Software LLC.
AutoMacro is an add-in for VBA that installs directly into the Visual Basic Editor. It comes loaded with code generators, an extensive code library, the ability to create your own code library, and many other helpful time-saving tools and utilities.

Will AutoMacro work on my system?
AutoMacro is compatible with all versions of Microsoft Office for PCs.
32-bit or 64-bit
Office 2003, 2007, 2010, 2013, 2016, 2019, Office 365, etc.
All Versions of Windows
Surface Pro
AutoMacro is not compatible with Macs (unless your Mac is running Windows) or some tablets running limited versions of Office.  You can verify compatibility by downloading the trial.
Is there a trial available?
Yes!
Click here to Download AutoMacro.  You will find a 3-day fully-functional trial.  After the trial expires, you will still have access to a handful of basic features.
What is your refund policy?
AutoMacro has a 30-day, no-questions-asked, 100% money-back guarantee. If you're unsatisfied for any reason, let us know and we will refund your order!
Does AutoMacro require Admin privileges?
AutoMacro is installed on a "per-user" basis. Admin privileges are not required.
Can I use AutoMacro on more than one computer?
The Developer license allows you to install AutoMacro on three separate computers.
The Developer+ license allows you to install AutoMacro on any three computers at one time, allowing you to transfer activations between computers.
The Beginner license allows you to install AutoMacro on one computer.
Does AutoMacro work with other Office Apps?
AutoMacro will work with all other Office Apps. Currently there are specific code examples for Excel, Access, Outlook, Word, and PowerPoint.
Join the Hundreds of Professionals Who Use AutoMacro
"I use it almost every day. A great tool for getting things done, but also a great tool for learning how to do things! This is one purchase this year I have no regrets about."
Galen - USA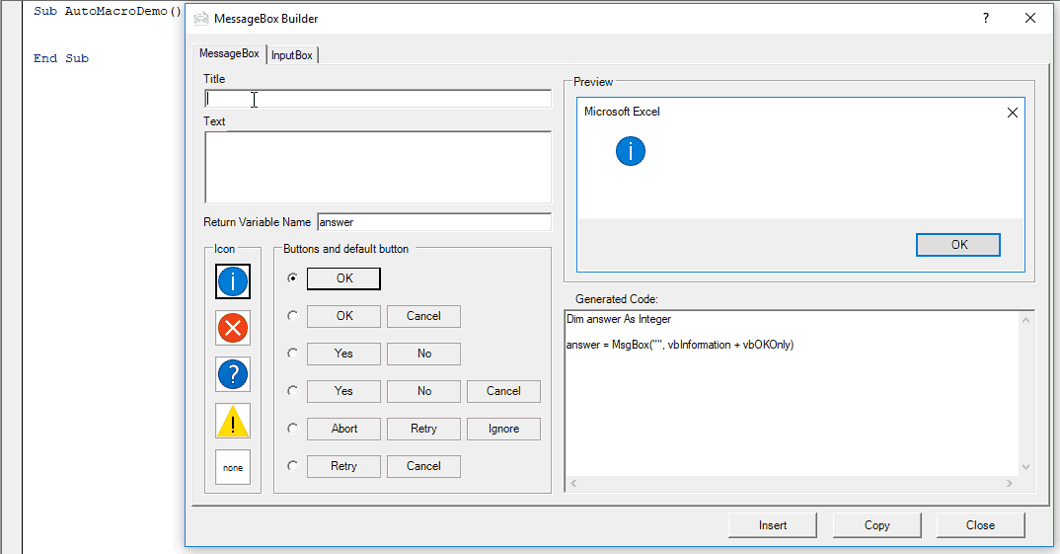 AutoMacro's VBA code generators build code from scratch via visual interfaces. No coding knowledge required!
200+ Ready-to-use code examples.
Save your own frequently used code and share with team members.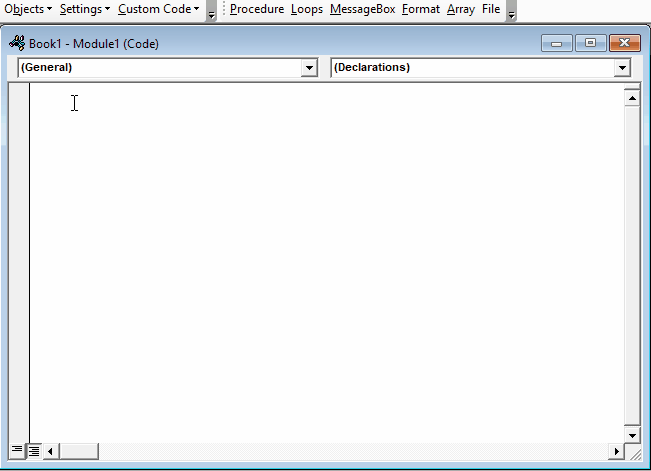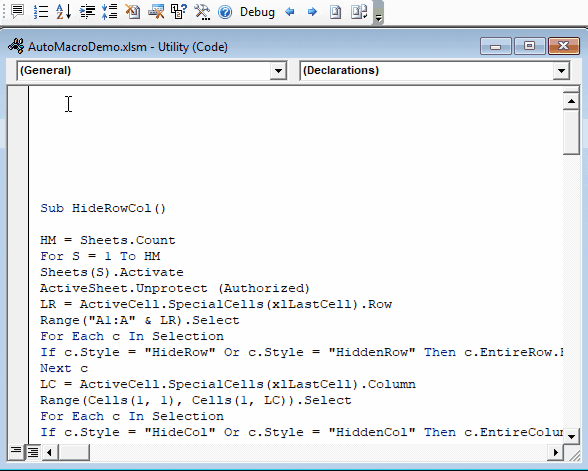 VBA Coding tools to improve the out of date Visual Basic Editor.
Speed up your workflow with tools to navigate, debug, format and more.
Simple version for beginners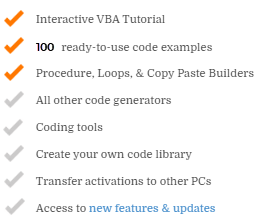 Tools for serious developers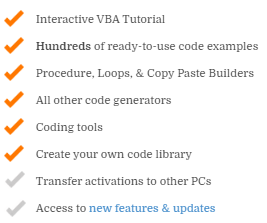 Tools for serious developers & more
1 User - 3 Transferable PCs & Updates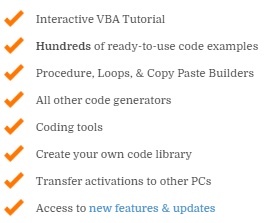 One-time fee + $20 Annual (starts in 1 year)
Steve Rynearson:
Creator of AutoMacro
Over the years, I've spent countless hours searching online for example code and adapting that code to my needs.
I often found myself clicking the same links and copying the same code. I thought there has to be a better way!
AutoMacro is the ultimate VBA Code Helper! It eliminates much of the need to search online for code. Instead simply use the menus to select pre-built code or use the builders to generate code for your exact needs.
Additionally, the coding tools will save you time and help you develop more professional looking code.
For anyone coding VBA, AutoMacro is a life-saver. You'll code much faster, develop more professional code, and learn VBA much faster (if you're not already an expert).