Speed Your Excel and VBA Workflow
At AutomateExcel you will find a massive collection of the best free resources, tutorials, premium add-ins, and consulting services to help you Automate Excel - increasing productivity and profitability.
The essential VBA Add-In: Generate code from scratch and insert ready-to-use code fragments.
We offer several free interactive Excel and VBA tutorials, as well as, many other examples and mini-tutorial
Pro Excel and VBA consulting. Hire us to automate repetitive tasks, reduce errors and improve efficiency.
Benefits of Excel Automation
Fewer man-hours spent on non-value-added tasks.

Reduction in human errors

Frees up time for higher-level work

Faster turn-around time

Better reporting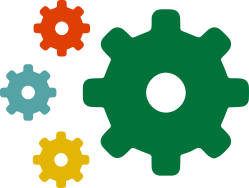 Microsoft Excel is an extremely powerful data tool due to its ease of use. Anyone can open and manipulate a spreadsheet with minimal training. However, because Excel is so simple to use, many companies and individuals don't prioritize automating Excel. By not automating Excel, companies save on short-term training and development time, but in the long run they lose out on many more hours of productivity. Automating Excel has many other benefits as well, including reducing errors and improved reporting.
Small companies, small business units, government organizations, and NPOs are especially vulnerable to lost productivity from not automating Excel. Often they don't have the resources or capacity to hire a full-time developer. Instead these groups could benefit from the help of Excel Automation Experts.
Here at Automate Excel we take on projects big and small. Whether you need a long-term data expert or just need someone to automate a small process, we can help!
Examples of Short Term Projects
Merge Files
Merge Files together with a click of a button.
Clean Data
Clean or validate data. Reformat fields, delete specific records, and more.
Create Dashboards
Create interactive dashboards to summarize data
Examples of Long Term Projects
Monthly Data Maintenance
Maintain monthly data processing. Validate data, check for errors, and prepare summaries
Develop Estimating Applications
Develop spreadsheets for cost planning, budgeting, forecasting, and sensitivity-analysis

Work Faster. Work Better.
Excel automation primarily involves coding in VBA. VBA stands for Visual Basic for Applications. VBA is a variation of the Visual Basic language designed to integrate seamlessly with Microsoft Office applications (hence the name) like Excel, Word, PowerPoint, and Outlook.
Our Interactive VBA Tutorial will teach you about the following topics:
VBA Basics

Variables

Conditional Logic

Loops

Adv. Cell Referencing

Msg & Input Boxes

Events

Settings

Adv. Procedures

Arrays
Our tutorial is designed to get you coding as fast as possible!  We'll give you a brief description, show you an example, and then ask you to complete an exercise. We won't go in depth on coding theory, or give needlessly long descriptions. We keep things short and sweet!
Work Faster. Work Better.
You can also automate Excel without any coding knowledge by using the Macro Recorder. The Macro Recorder records your actions as VBA code, allowing you to repeat those exact actions again by running the macro.
By using the Macro Recorder, you can "code" some of your actions and then review and edit the code to better fit your needs. This is how many Excel users become introduced to VBA! They slowly learn VBA as they try to adapt macros.  We love the Macro Recorder as it helps non-programmers get introduced to VBA, but we strongly recommend going through our VBA Tutorial to save time when trying to adapt macro recorded code.
Our Interactive VBA Tutorial will show you how to automate Excel by using the Macro Recorder.
For advanced users, learn about Excel Automation Tools for VBA, Python, SQL, C#, M, Java, C++, and D.
For everyone else interested in Excel automation, we recommend reviewing our AutoMacro add-in:
VBA Code library - 200+ code fragments for common tasks (insert a column, find last used row, etc.)
VBA Code Generators - Generate ready-to-use code without knowing any VBA at all. Simply use the code generator interfaces to select your desired options and insert the code directly into the Visual Basic Editor. (See example below)
Save Your Own Code - Save your own frequently used code fragments or share code with colleagues
Time-saving Features - Many other time-saving features like shortcuts to bookmark code, indent code, remove excess line-breaks, smart-commenting, and more
Excel Automation Examples
AutomateExcel contains many other non-VBA/Macro related resources as well. Below you will find links to our amazing, one-of-a-kind, interactive tutorials. Below that you will find links to lists with hundreds of examples for Excel shortcuts, functions, and formulas examples.
You can also visit the Start Here page for a more detailed list of the free resources available at AutomateExcel.