View Two Sheets From the Same Workbook in Excel & Google Sheets
This tutorial shows how to view two sheets from the same workbook at once in Excel and Google Sheets.

Excel, you often have a workbook with multiple sheets. It's very useful to see more than one sheet on the screen at the same time. You can open multiple files at once and view them in different windows, and you can do the same with sheets in a single workbook.
View Two Sheets at Once
1. First, make sure you have a file open that contains multiple worksheets.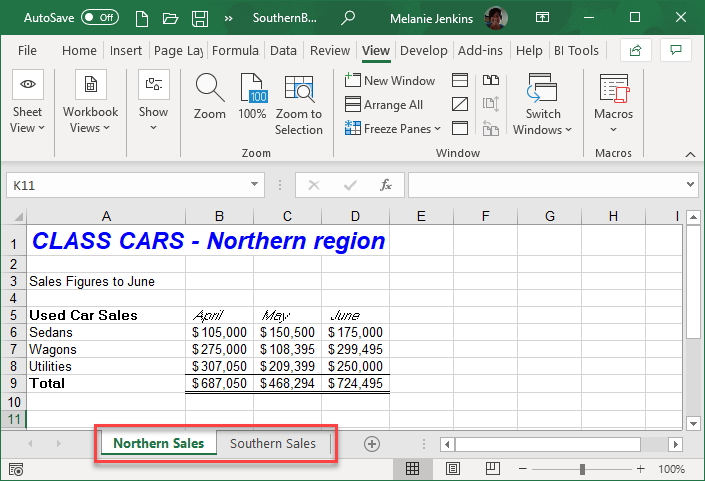 2. Next, in the Ribbon, select View > Window > New Window.

Now you can switch to the new window and move to a different sheet. The title bar in Excel will show that you have two windows of the same book by putting a 2 after the file name.

You're not restricted to just two windows; you can click on New Window multiple times to keep opening windows in the same file.
3. Finally, in the Ribbon, select View > Window > Arrange All.
4. Select the arrangement type required: Tiled, Horizontal, or Vertical. If there is more than one Excel file open, make sure that Windows of active workbook is ticked.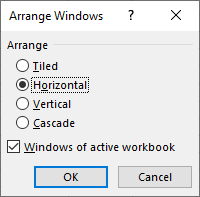 5. Click OK to arrange the windows of the active workbook in a horizontal format.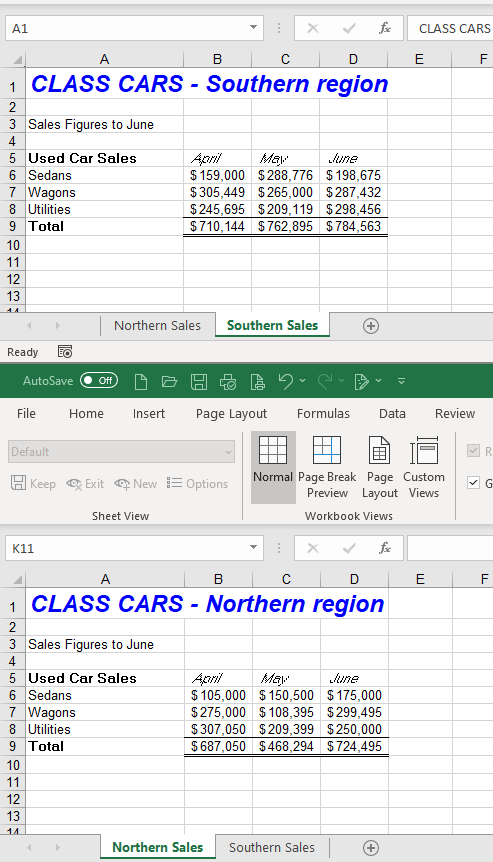 View Two Sheets at Once in Google Sheets
1. To view two sheets from the same workbook in Google Sheets, open another copy of the browser you're working in.
2. Reopen the spreadsheet in that browser.
3. To show both browser windows at the same time, right-click on the Task Bar and select Show Windows side by side.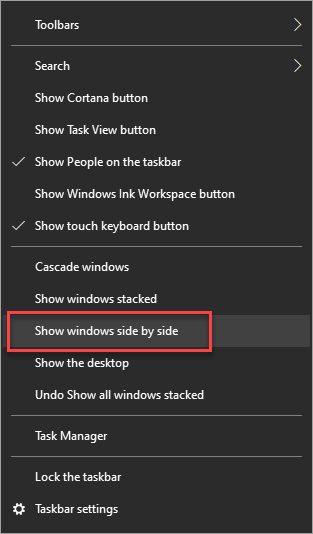 The browser windows will both be shown on the screen.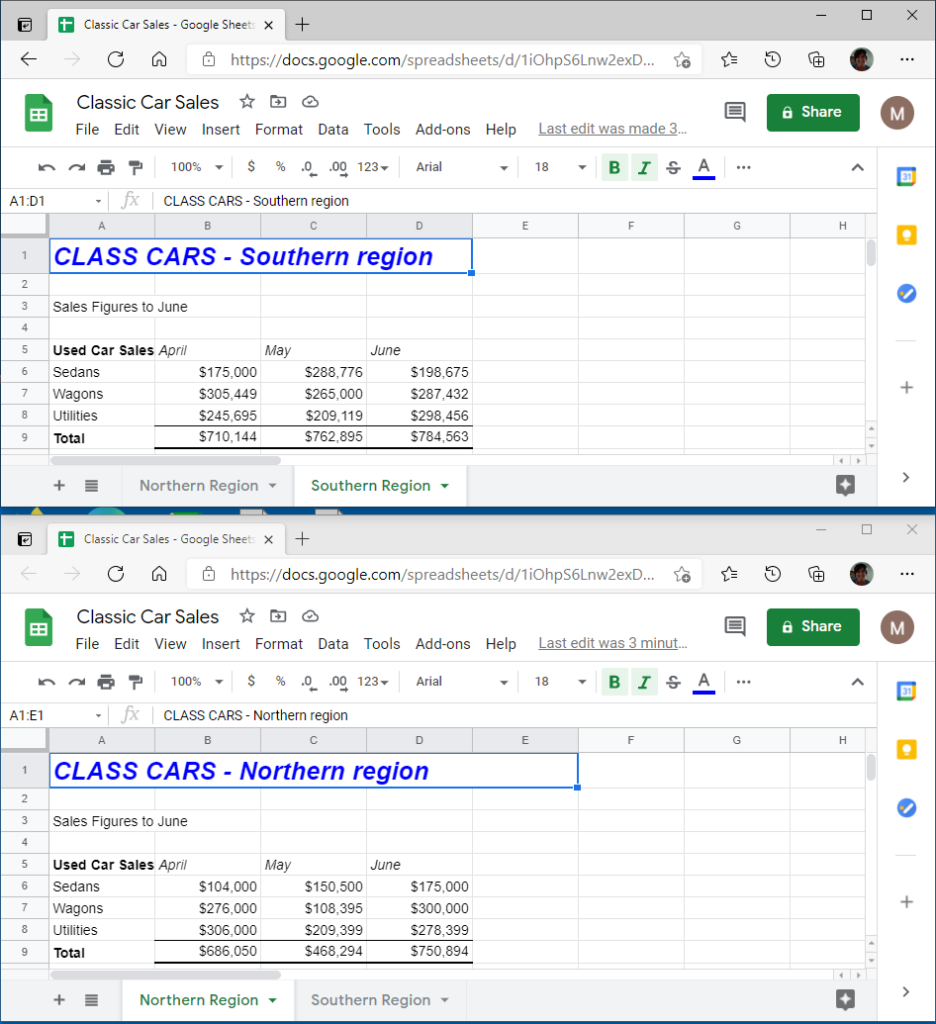 Alternatively, drag and size the windows on your screen to suit your environment.