How to Return to Normal View in Excel
This tutorial demonstrates how to return to Normal view from any other view in Excel.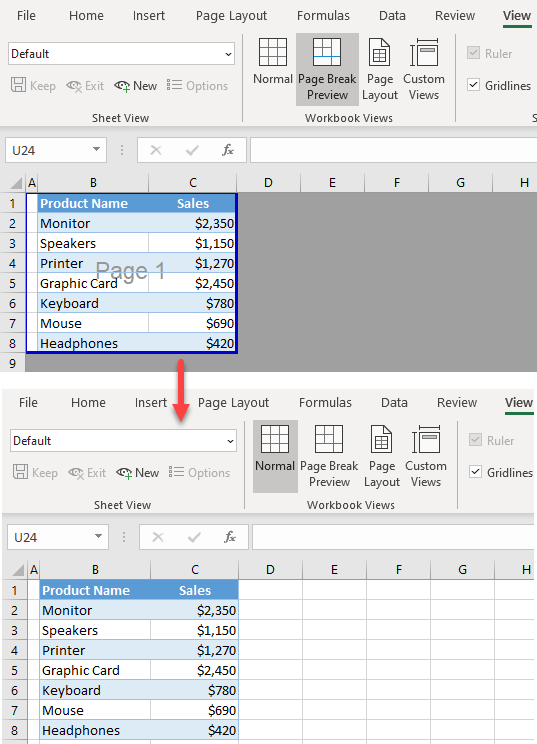 Return to Normal View
If you had switched to Page Break Preview, you can easily return to the Normal view.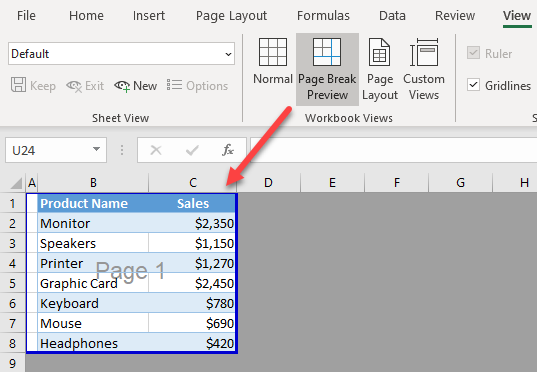 In the picture above, you can see that the worksheet is displayed as Page Break Preview in order to see how pages are split for printing. If you want to return to the Normal view, in the Ribbon, go to View > Normal.

As a result, your sheet is displayed again in the Normal (default) view.
Note: You can also use VBA code to return to normal view.