How to Use Line Spacing in Excel & Google Sheets
This tutorial demonstrates how to use line spacing in Excel and Google Sheets.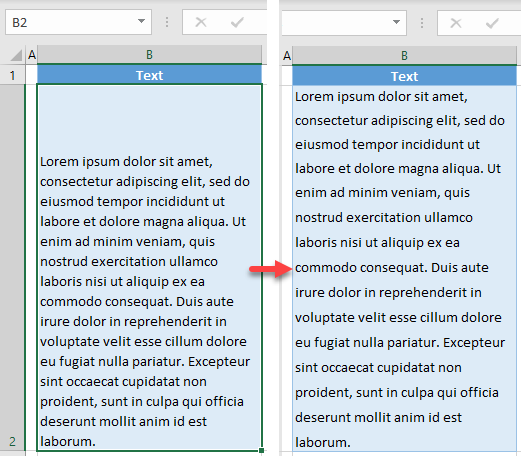 Increase Line Spacing in a Cell
In Excel, text in a cell is often hard to read because of its vertical alignment. Say you have the following bottom-aligned text in cell B2.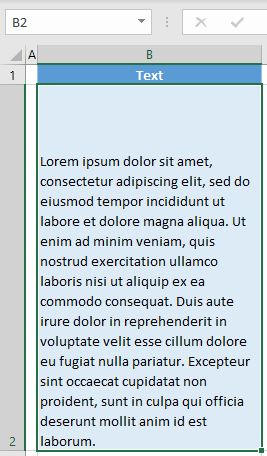 In this case, you might want your text to be equally distributed vertically in the cell.
Select the text cell (in this example B2), and in the Ribbon, go to the Home tab, and click on the Alignment Settings icon in the bottom-right corner of the Alignment group. (Alternatively, you could right-click the cell and choose Format Cells…)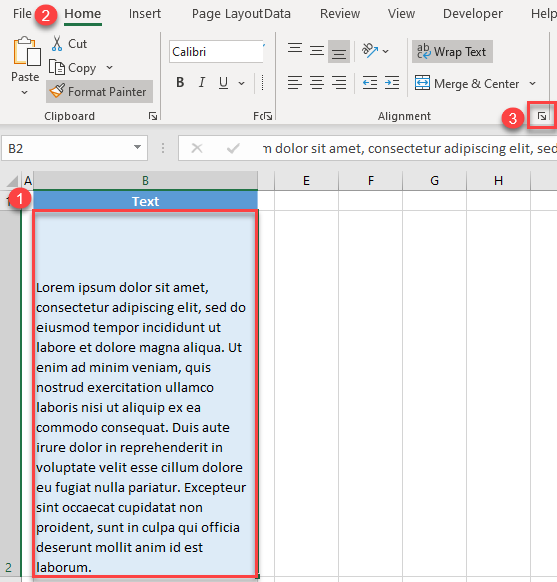 In the Format Cells window, choose Justify in the Vertical drop down and click OK.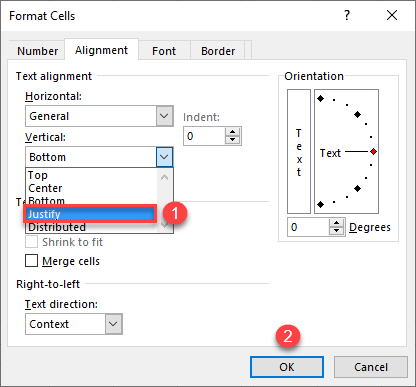 As a result, the text in B2 is now justified with equal spacing between lines.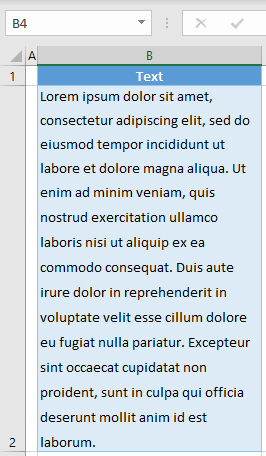 Line Spacing in a Text Box
You can also insert a text box into your Excel worksheet and adjust the line spacing within that shape.
In the Ribbon, go to Insert > Text > Text Box.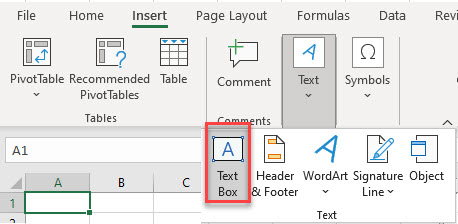 Then, draw the text box and enter your text.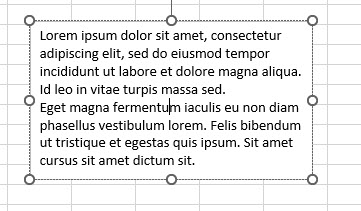 Select all the text in the text  box and then right-click. Then select Paragraph…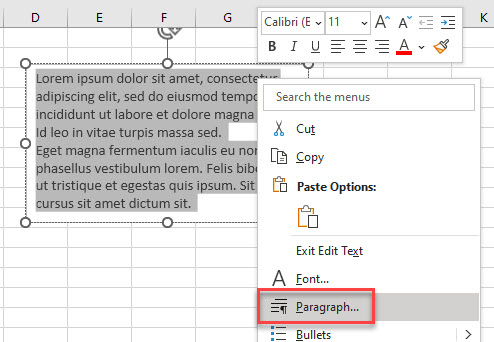 Change the After Spacing to 6pt.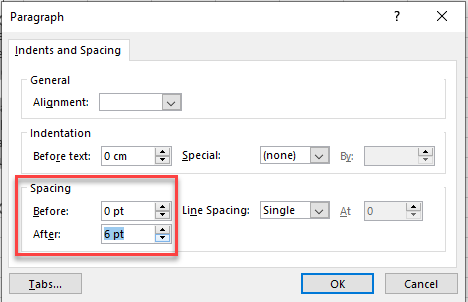 Click OK to apply the changes.
Then, with the text still selected (or select all of the text again), right-click once again and select Paragraph.  This time, choose an option from the Line Spacing drop down (e.g., 1.5 lines).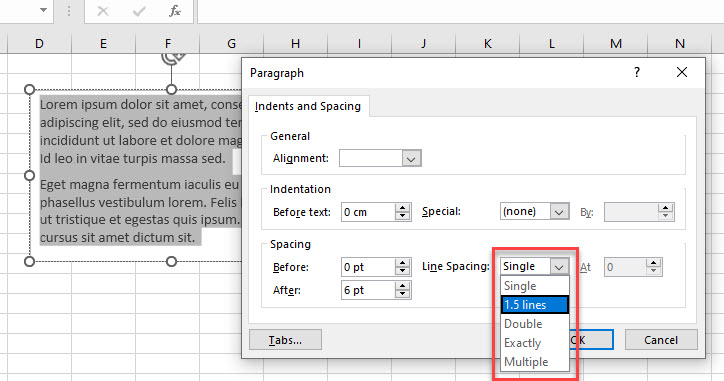 Click OK to apply the formatting to the text box.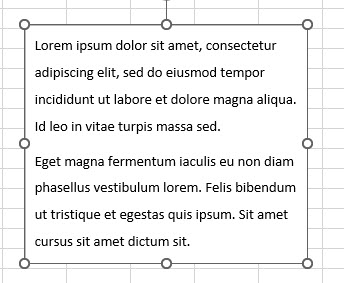 Line Spacing in Google Sheets
You cannot change the line spacing in a cell in Google Sheets, but you can change it in a text box.
In the Menu, go to Insert > Drawing.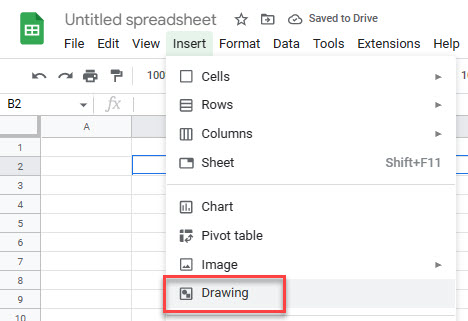 Select Text box and draw a text box into your drawing.

Type in your text.

In the Toolbar, click the line spacing button and choose a spacing option (e.g., 1.5). Then click Save and Close.

Your text box is then displayed in your Google Sheet with the chosen line spacing applied.