How to Check Spelling in Excel & Google Sheets
In this article, you will learn how to check spelling in Excel and Google Sheets.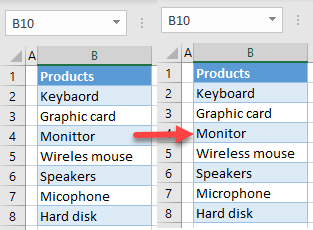 How to Run Spell Check
The spell check option in Excel can be used to find and correct any mistyped words. Say you have the following data set with products in Column B.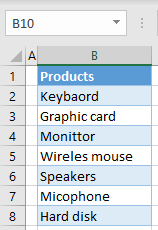 The list above has typing errors in cells B2, B4, B5, and B7. To correct these values using spell check, follow these steps:
1. In the Ribbon, go to Review > Spelling (or use the keyboard shortcut F7).

2. Click Yes in the question prompt to check the whole sheet for spelling errors.

Excel goes column by column and row by row, checking spelling errors. This means that values in row one will be checked first from Column A, then Row 2, etc.
3. In the Spelling window, if you agree with the selected suggestion, click Change to change cell value accordingly.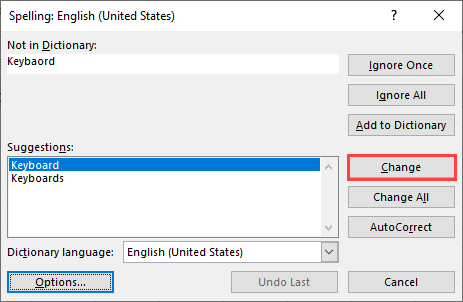 As a result of this, the value in cell B2 is changed from Keybaord to Keyboard.
If you repeat Step 3 for every spelling error, all cells will have the correct value. You can click Change All to change all cells with that mistake at once. After that, the values in B4, B5, and B7 are also corrected.
Note: The default language for spell check in Excel is the default language set for your system.
Change Spell Check Settings
Now let's look at the default spell check settings in Excel and how to change them. By default, Excel's spell check:
ignores words in uppercase,
ignores words containing numbers,
ignores internet and file addresses, and
flags repeated words.
To change one or more of these rules (i.e., to include uppercase words in spell check), follow these steps:
1. In the Ribbon, go to File > Options.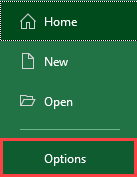 2. In the Excel Options window, (1) select Proofing, (2) uncheck Ignore words in UPPERCASE, and (3) click OK.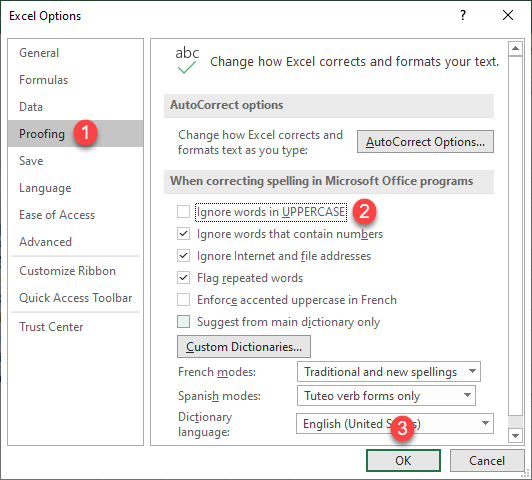 As a result, Excel will now also correct words in uppercase when checking spelling.
How to Run Spell Check in Google Sheets
To run spell check in Google Sheets, follow these steps:
1. In the Menu, go to Tools > Spelling > Spell check.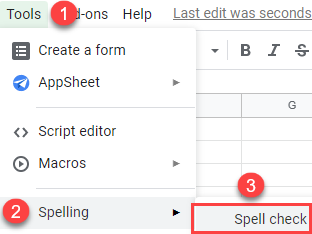 2. In the upper right part of the sheet, you get the spell-check window. Here, click Change to change the value of cell B2 from Keybaord to Keyboard.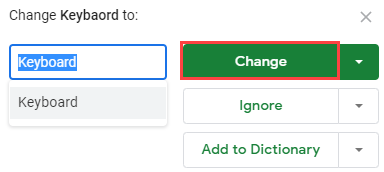 3. Now, the spell-check window shows the next issue in the sheet. You can also change all instances of the misspelling at once. (1) Click on the arrow next to the Change button, and (2) choose Change all.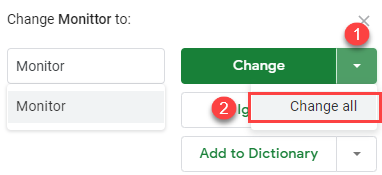 Finally, all spelling errors are corrected, just as they were in Excel.