How to Find What Version of Excel You Have
This tutorial will show you how to find out what version of Excel you have.

Find Your Excel Version
Open your version of Excel, and then, in the Ribbon, select File > Account.
Under Product Information, click About Excel.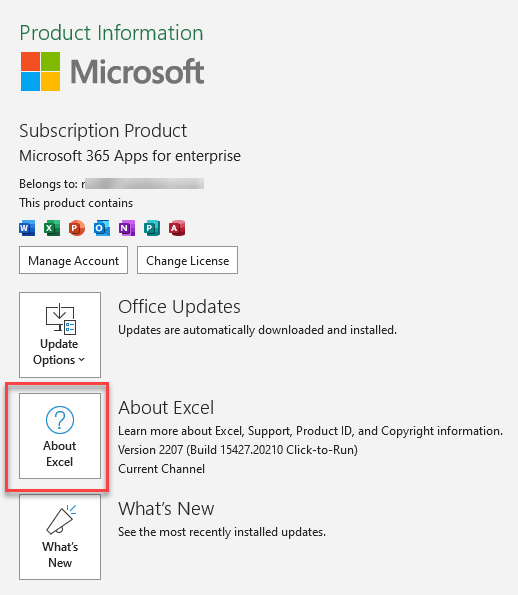 The product name, such as Excel 365, is shown along with the version and build number. You can also see whether you're using the 32-bit or 64-bit version.