How to Turn On AutoFill in Excel
This tutorial demonstrates how to enable and turn on the AutoFill option in Excel.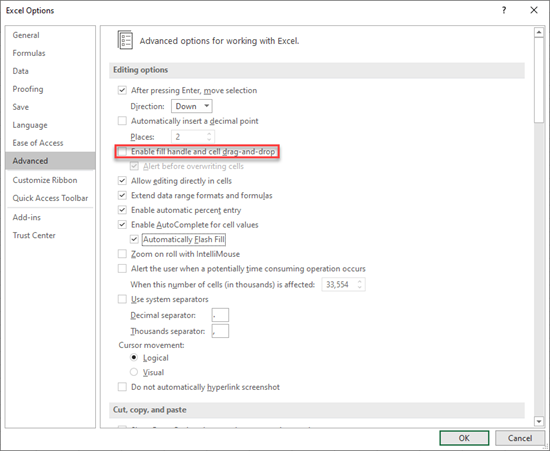 Enable AutoFill
If the AutoFill option is disabled in Excel and you want to enable it, you'll need to change Excel settings.
First, open Excel and select Options at the end of the menu.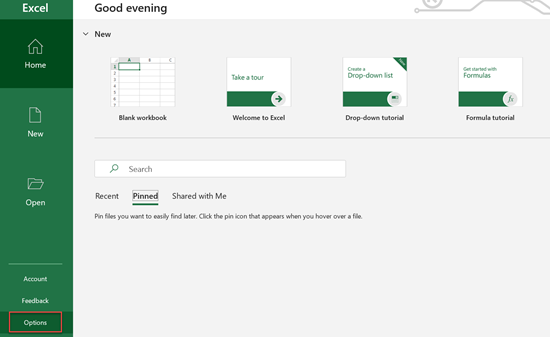 Note: If you are already in an Excel workbook, select File > Options.
Now, select Advanced and go to the Editing options section. Here, ensure that the option Enable fill handle and cell drag-and-drop is checked and click OK.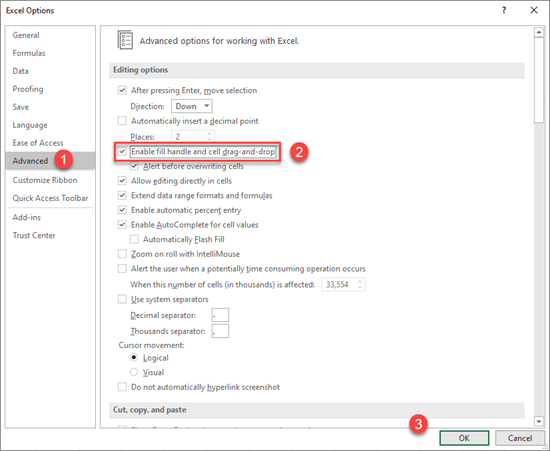 If you try to use the fill handle now by dragging down on the values in cells A1 and A2, you'll see that the cells are populated, and AutoFill is working.