How to Select All Cells With Values in Excel
Last updated on November 26, 2022
In this tutorial, you will learn how to select all cells with values in Excel.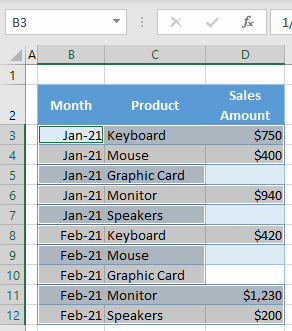 Select All Cells With Values
In Excel, it's easy to select all cells in a sheet or range, but it's also possible to select all cells containing values at once with just a little more work. Say you have the data set below, with some values missing for Sales Amount (Column D). The following example will show how to select all cells in the range at once, excluding those without values.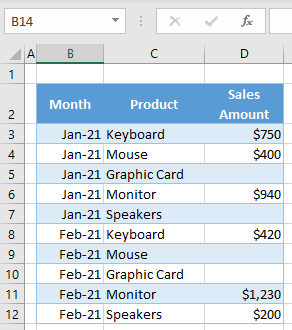 Select the entire range (e.g., B3:D12) and in the Ribbon, go to Home > Find & Select > Go To Special.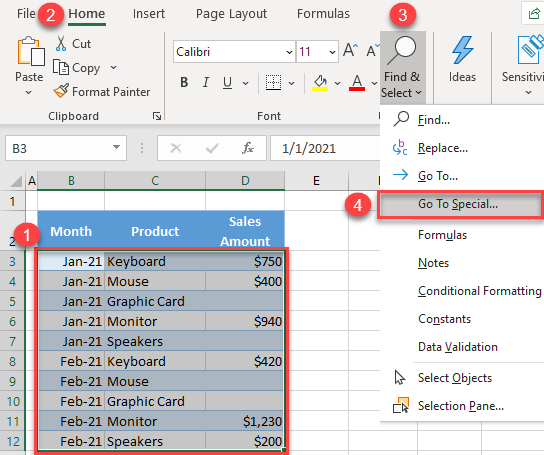 In the Go To Special window, select Constants and click OK.
When you select Constants, Numbers, Text, Logicals, and Errors are all checked by default. This means that all four types of data will be selected. If there are some types you don't want to include, uncheck them.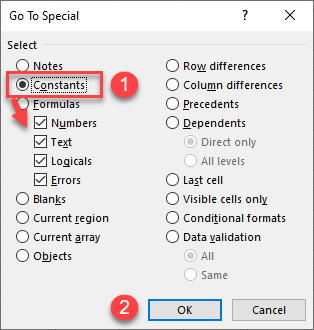 As a result, cells that are not empty are selected, while empty cells (D5, D7, D9, and D10) are not.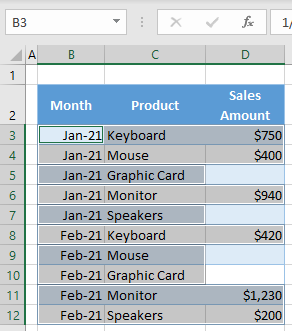 See also