How to Insert a Digital Signature & Sign a Document in Excel
In this tutorial, you will learn how to insert a digital signature and sign a document in Excel.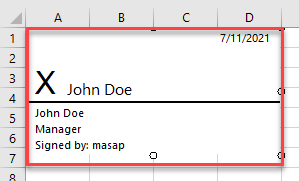 Insert a Digital Signature
A digital signature, or digital ID, is an encrypted stamp of authentication that confirms that a document and its contents come from the signer. To insert it follow these steps:
1. First, in the Ribbon, go to Insert tab > Signature Line (from the Text group).

2. After that, the Signature Setup window will appear. In the Suggested signer box, put the name to be signed. You can also add the signer's title and/or email address. If you are not the signer, you can put instructions to the signer which will appear in the Sign window as a reminder for signers before they sign the document.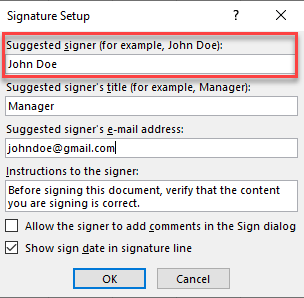 3. After you click the OK button, the signature line will appear.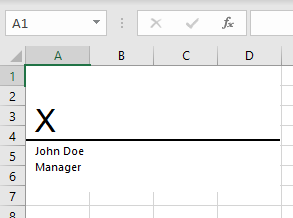 Sign a Document
1. To sign the signature line, first be sure that the data is ready and there are no outstanding changes from either side. After you are sure the data on the spreadsheet is ready, double click the signature line.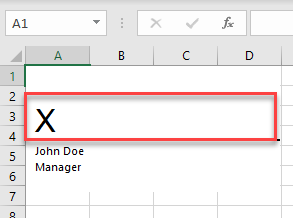 2. After double-clicking on it, the window below will appear and ask you to save the workbook in a format that supports digital signatures; to procced, click the Yes button.

3. Now, you will see the Sign window. To insert the signature, type the name right next to the X or insert a picture to use as a signature. After that, just click on Sign.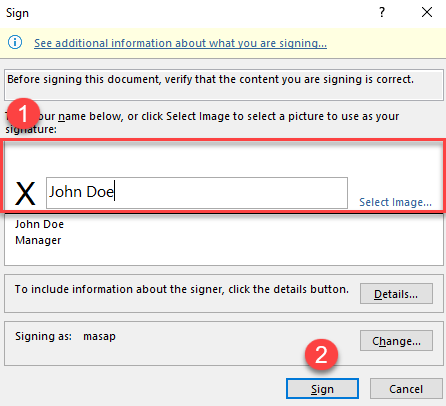 Before clicking Sign, you could also click on the Details button, which will open the Additional Signing Information window. Here, you can add all additional information about the signer.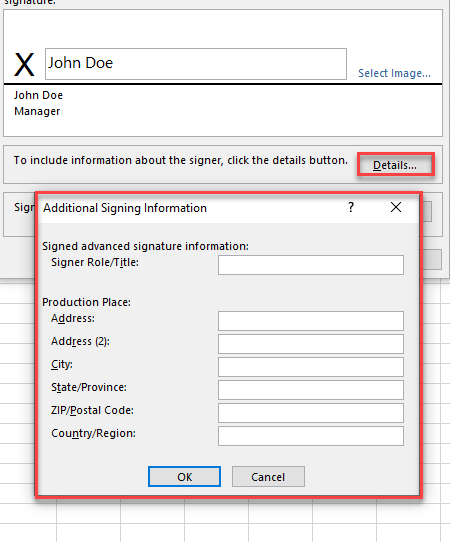 4. After clicking on the Sign button, the Signature Confirmation window will appear to inform you that you signed the document. Now, if you make any changes to the file, the signature will become invalid.

As a result of the previous steps, the signed signature line will appear.
Unfortunately, you can't insert a digital signature in Google Sheets.