Normal Probability Plot – Excel & Google Sheets
Last updated on February 8, 2023
This tutorial demonstrates how to create a Normal Probability Plot in Excel & Google Sheets.
Normal Probability Plot – Excel
Starting with your Data
We'll start with this dataset of 15 values.

Calculate the Z Values
In the next column, create a formula with the NORM.S.INV, RANK, and COUNT Functions:
=NORM.S.INV((RANK(D5,$D$5:$D$19,1)-0.5)/COUNT(D:D))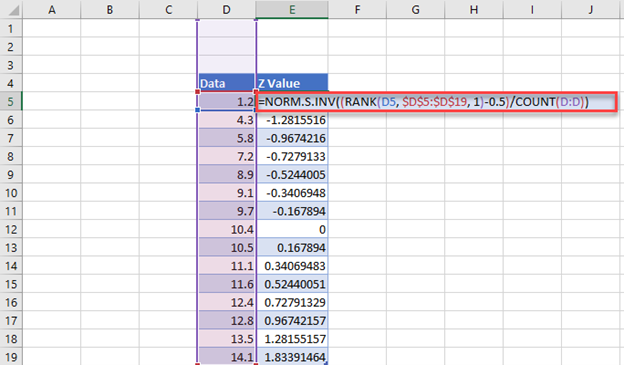 Create Probability Graph
Highlight Data
Select Insert
Click Scatter
Select first Scatterplot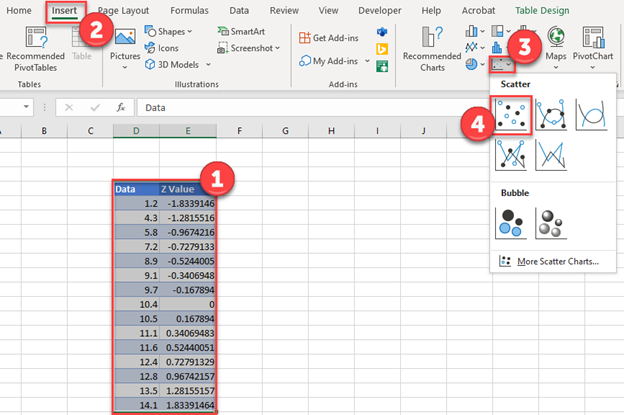 Final Normal Probability Plot
Below, you can see the final normal probability plot.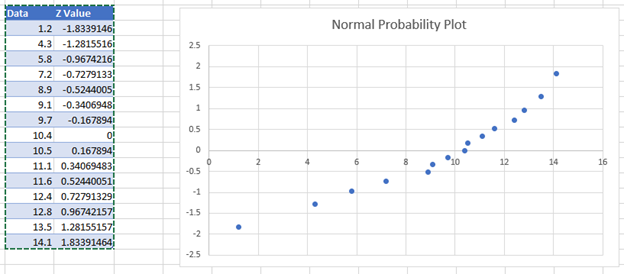 Easy Excel Automation

Add Excel automation to your workbook with just a few clicks.
Normal Probability Plot – Google Sheets
Highlight the data
Select Insert
Click Chart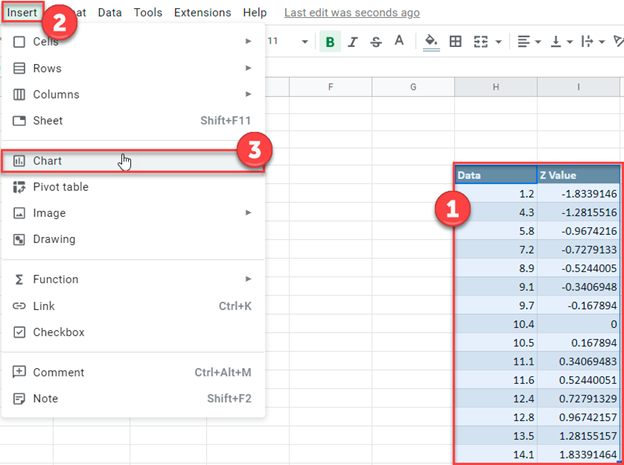 4. After changing the Chart Type to Scatter Chart, your graph should look similar to the one below.