How to Enable the Solver Add-In in Excel
This tutorial demonstrates how to enable the Solver add-in in Excel.

Solver is an Excel add-in used to perform a What-If Analysis multiple times and provide alternative answers to a formula in a cell based on values referenced from other cells in your workbook.
Enable the Solver Add-In
In the Ribbon, select File > Options.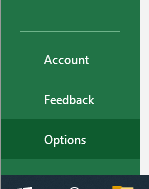 Then select Add-ins, make sure Excel Add-ins is selected in the drop-down list, and click Go…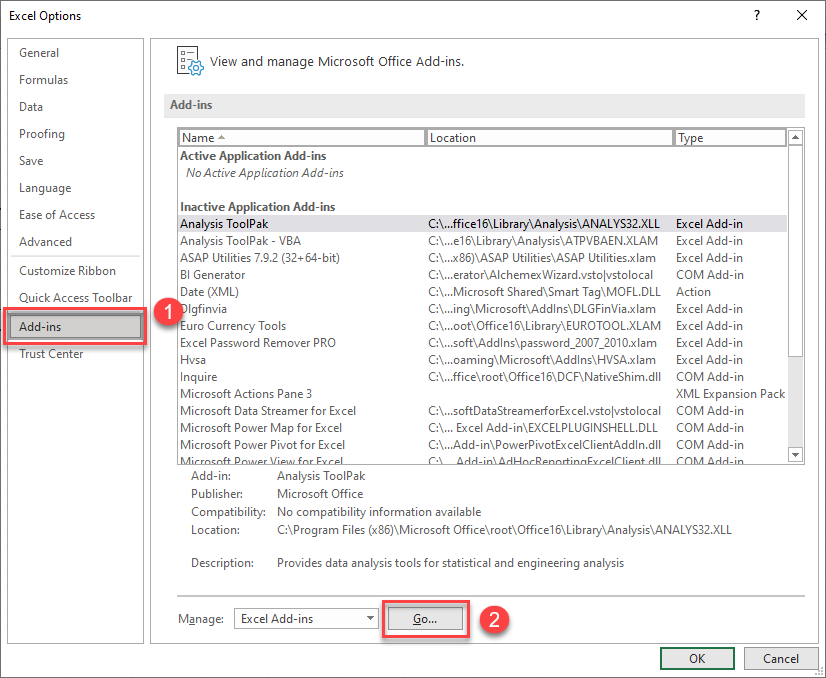 OR
In the Ribbon, select Developer > Add-ins > Excel Add-ins.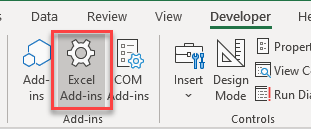 Note: If the Developer tab is not visible in the Ribbon, click here to learn how to show it.
In the Add-ins dialog box, make sure Solver Add-in is checked and click OK.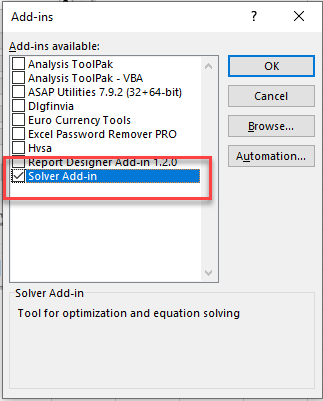 Solver now appears in the Data tab in the Ribbon.