How to Make Excel Dark Mode
This tutorial demonstrates how to put Excel into dark mode.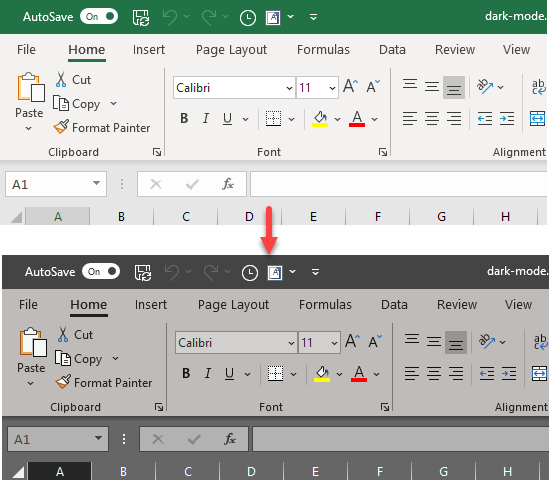 Dark Mode
By default, Excel (Office 365 version) has the Colorful theme; a combination of green and light gray colors is applied.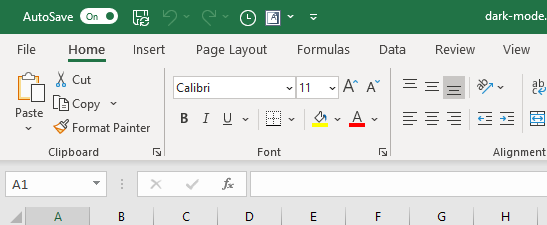 If you want to change the Excel theme to dark mode, follow these steps.
In the Ribbon, go to File > Account.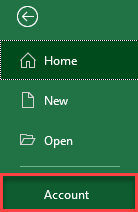 In the Account section, choose Dark Gray from the Office Theme drop-down menu.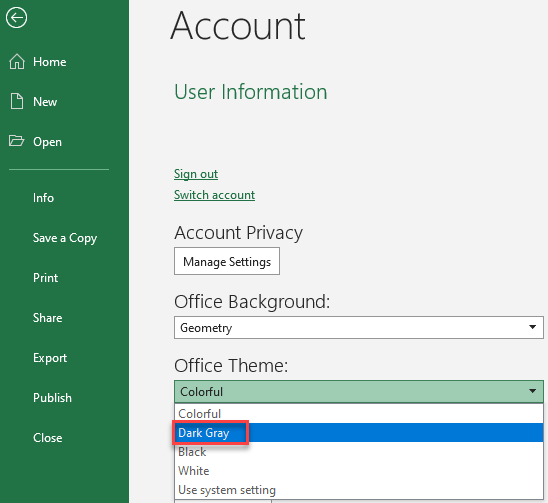 Note: You can also choose a black, white, or system setting color theme.
As a result, Excel is now in dark mode; a combination of gray and dark gray colors is used.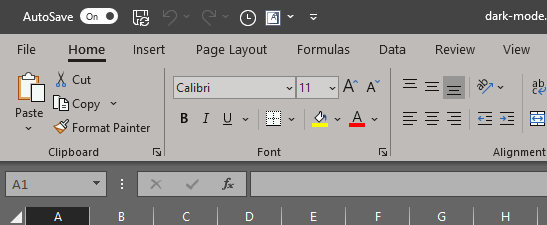 See also