How to Format Time to Milliseconds in Excel
In this tutorial, you will learn how to format time to milliseconds in Excel.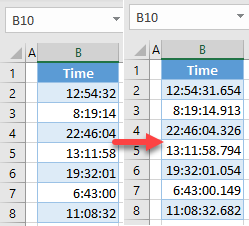 Format Time to Milliseconds
Say you have the time values below in Excel with hours, minutes, and seconds displayed, and you want to show milliseconds as well.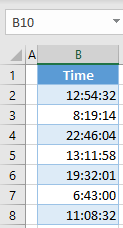 Follow these steps to create a custom time format that displays milliseconds:
Select the cells with times (B2:B8) and right-click anywhere in the selected area. Then click Format Cells (or use the keyboard shortcut CTRL + 1).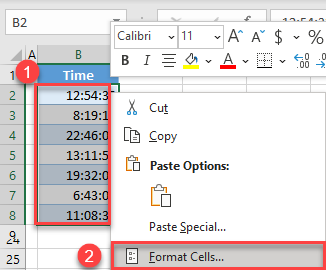 In the Format Cells window, go to the Number tab, select Custom from the Category list, and enter h:mm:ss.000 in the Type text box.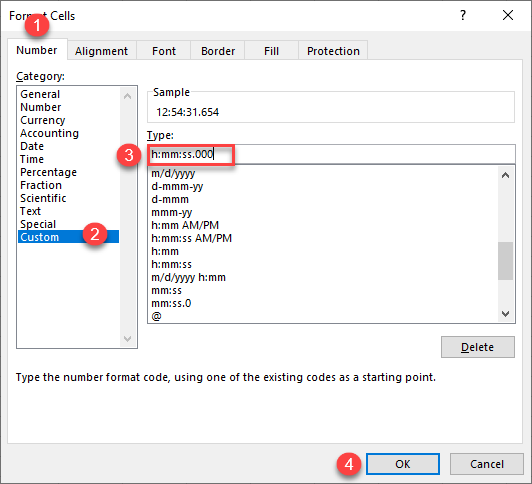 As a result, all of the time values are displayed with milliseconds as decimals.