Military Time in Excel & Google Sheets
Associated Files Download Links
This tutorial will demonstrate how to format times as military time in Excel and Google Sheets.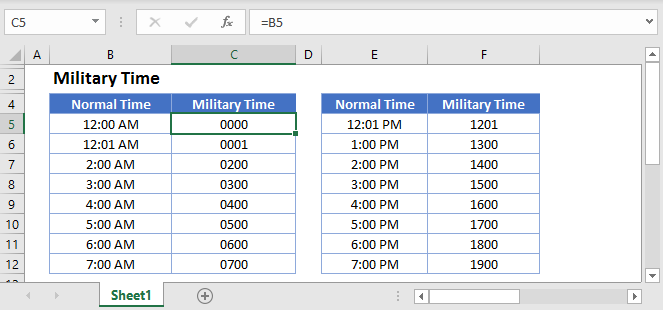 Military Time Excel
To format time as military time all you need to do is change the time number formatting. To do this, first open the Format Cells Menu.
The Format Cells Menu can be accessed with the shortcut CTRL + 1 or by clicking this button: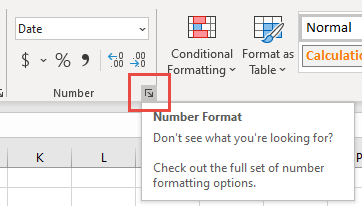 Next, select Time and select the Military time format: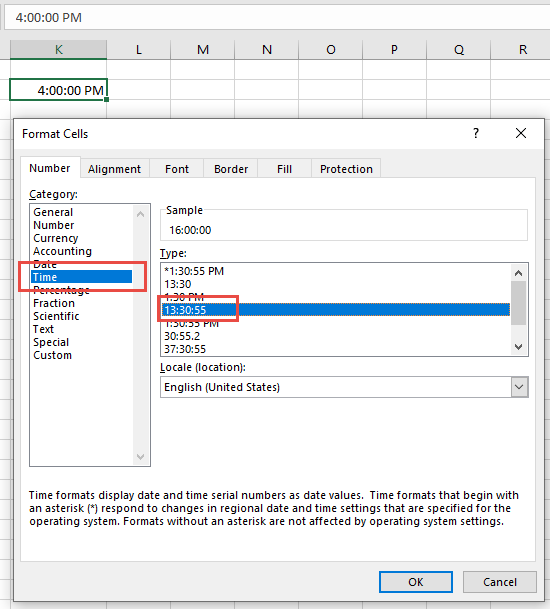 Notice that in the 'Sample' area you can see the impact the new number format will have on the active cell.
Military Time Google Sheets
To change the time format to Military in Google Sheets go to Format > … > 'More date and time formats':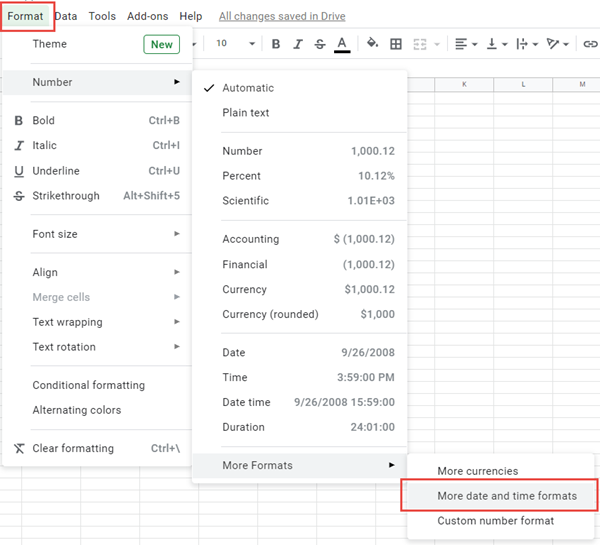 Then select one of the military formats: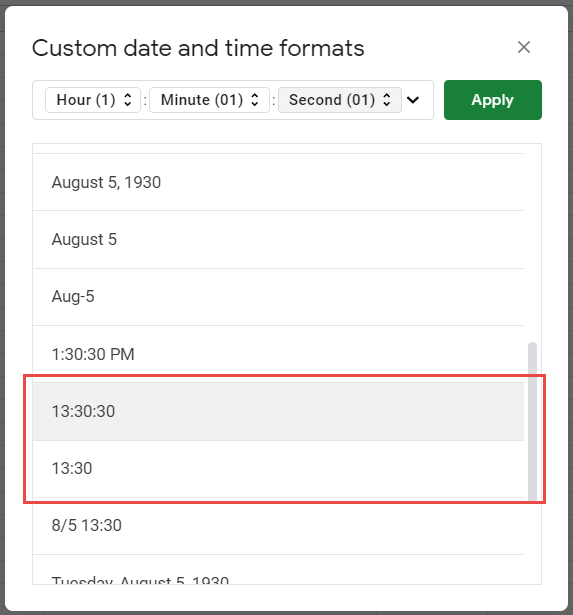 Military Time

in Google Sheets
All of the above examples work exactly the same in Google Sheets as in Excel.