Excel Borders Not Printing? Follow These Steps
This article will explain how to fix borders not printing in Excel.

Gridlines
By default, Gridlines do not print in Excel.   If you want gridlines to print, you have to switch this option on.
In the Ribbon, select Page Layout > Sheet Options > Gridlines and then make sure the check mark next to Print is checked.

Now if you look in Print Preview, or Print your worksheet, all gridlines will print.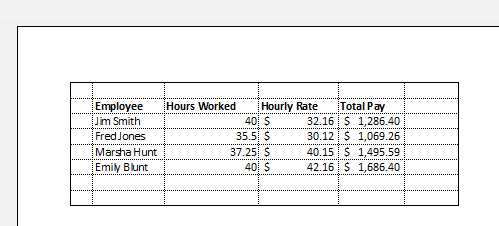 Print Mode vs Draft Mode
You might come across a situation where you have borders set in Excel, but when you come to Print or Print Preview, the borders are not there!

This is due to the fact that you are probably in draft mode for printing.
In the Ribbon, select Page Layout > Page Setup and then select the small arrow in the  bottom right hand corner of the group – this will open your Page Setup window.
In the Page Layout window, (1) select the Sheet tab and then (2) make sure that the "Draft quality" check box is NOT checked.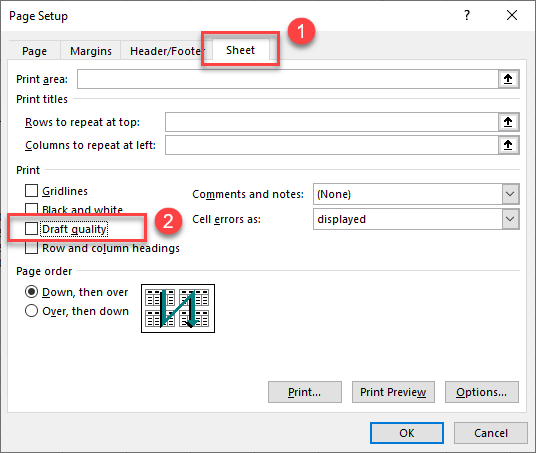 Click OK to return to Excel.
Now click on Print Preview and your borders should be showing and will now print.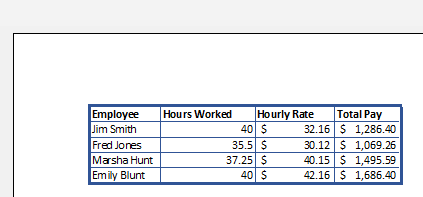 Apply Cell Borders
Of course, to print your cell borders, you have to apply the cell borders in the first place!
Select the cells that you want to format with cell borders.
Then, in the Ribbon, select Home > Font and then select the little drop down arrow to the right of the Borders button.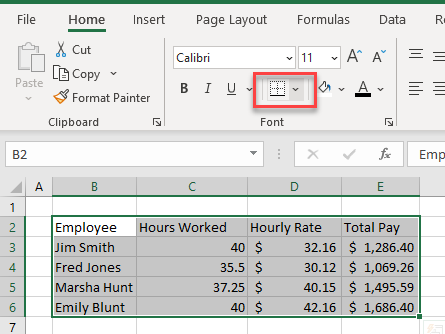 From the list, select All Borders.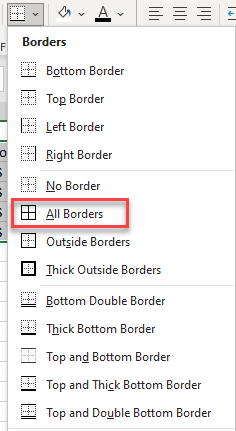 This places both internal and external borders around the range selected.

If you want to customize your borders further, you can set the line thickness and color using the borders drop down list; or you can select More Borders from the bottom of the border menu to show the Format Cells window.
(1) In the Line Style box, select the thickness of the border you require, and then, (2) in the Border box, select all the outside borders to change the thickness of those borders.
Click OK to apply your changes to you selection.
Click Print Preview to see your formatted worksheet, or click Print to print the worksheet – the borders should print with the data.