How to Show the Print Area in Excel & Google Sheets
This tutorial demonstrates how to show the print area in Excel and Google Sheets.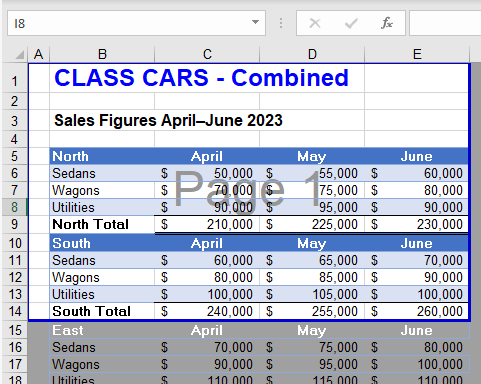 Page Break Preview
▸ In the Ribbon, go to View > Worksheet Views > Page Break Preview.

OR
▸ In the bottom-right corner of your screen, change your view to Page Break Preview.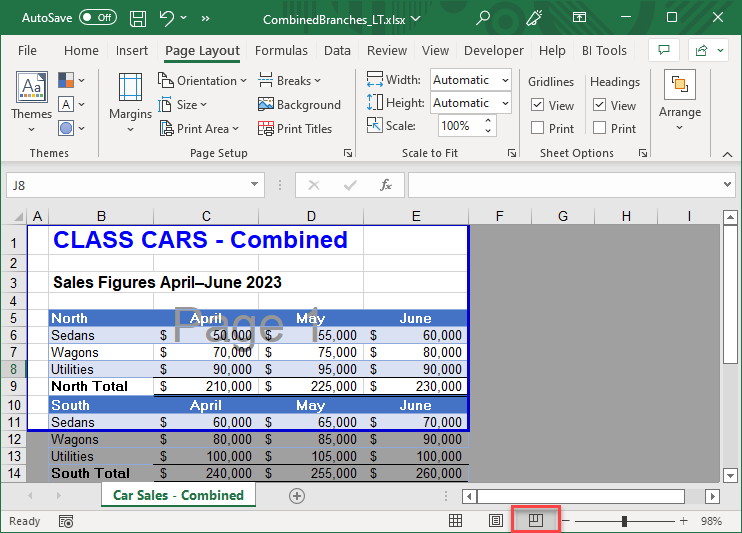 You can see the set print area on your screen enclosed in a blue border.
Show Print Area in Google Sheets
Google Sheets does not have the ability to set a specific print area. However, you can choose to view your selected range in Print Preview mode of Google Sheets.
Select the cells you wish to print and then, in the Toolbar, click the Print button.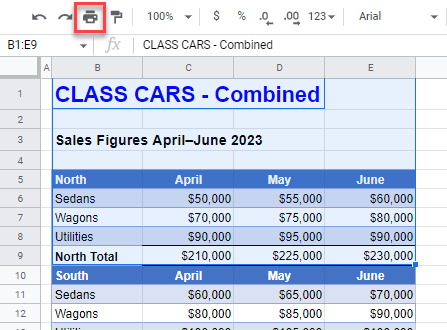 In the Print drop down on the right side of the screen, choose Selected Cells to only show a preview of the cells you have selected.
Tip: See how to change or clear print areas, too.