How to Add Goal Seek to Google Sheets
This tutorial will demonstrate how to add Goal Seek to Google Sheets.

Goal Seek is a powerful tool used in Excel for data analysis.  It is also available in Google Sheets, however, to use Goal Seek in Google Sheet, you need to install it as an add-on.
Installing the Goal Seek Add-in
In your Google Sheet, in the Menu, select Add-ons > Get add-ons.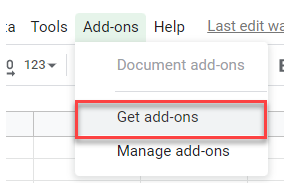 The Google Workspace Marketplace will open.   Type Goal Seek into the search box, and then press Return on the keyboard.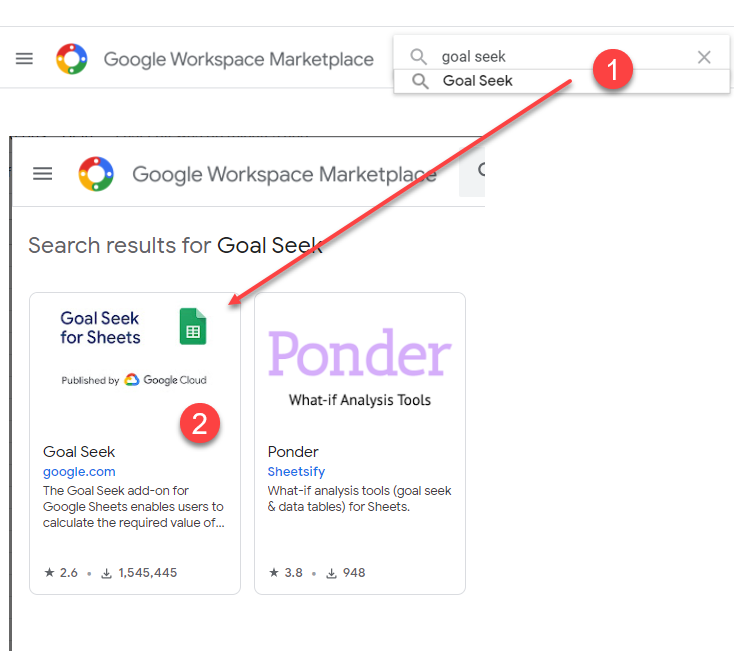 Click on the Goal Seek add-on, and then select Install.
You may need to type in your username and password for your Google Account.  When you have done that, click Continue to continue with the installation.
Once the add-in has been installed, a message will appear letting you know, and a tip on where to find the add-in in Google Sheets.  Click Done to close the message.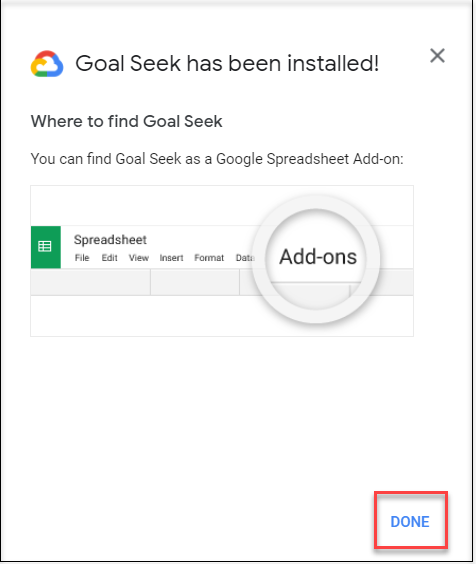 To use this add-on, see How to Automatically Vary the Contents of a Cell in Excel & Google Sheets.