How to Add Goal Seek to Google Sheets
This tutorial demonstrates how to add Goal Seek to Google Sheets.

Goal Seek is a powerful tool used in Excel for data analysis. It is also available in Google Sheets, but you need to install it as an add-on.
Install Goal Seek Add-on
In your Google sheet, in the Menu, select Add-ons > Get add-ons.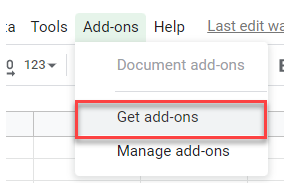 This opens the Google Workspace Marketplace. Type Goal Seek into the search box, and then press ENTER on the keyboard.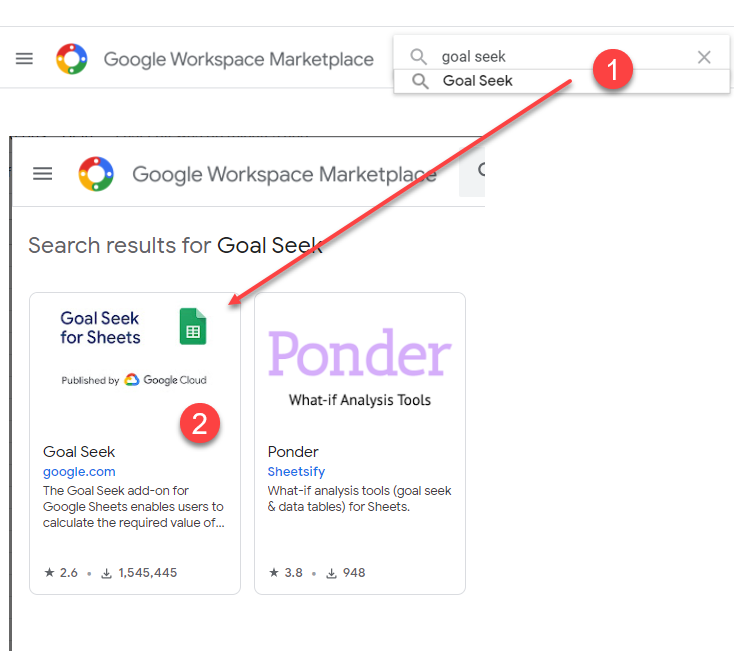 Click on the Goal Seek add-on, and then select Install.
You may need to type in your username and password for your Google account. Once you're signed in, click CONTINUE.
Once the add-on is installed, a confirmation message appears, including a tip on where to find the add-on in Google Sheets. Click Done.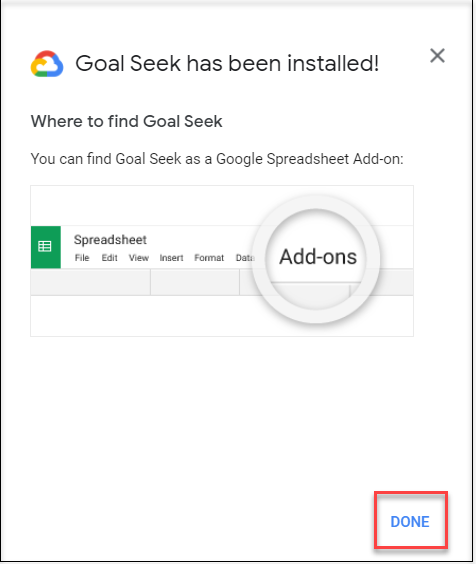 Use this add-on to automatically vary the contents of a cell, calculate a break-even point, or calculate revenue.
Also, see how to enable the Excel Solver add-in. In Excel, you can use VBA to load and unload Solver for specific files.