PineBI is a charting add-in for Microsoft Excel.
It's a simple .xlam file - no installation is required (If you can open an Excel workbook, you can use Pine BI)

It allows you to insert advanced Chart Templates with just a click of a button.
The chart editor makes editing charts much easier
Other miscellaneous tools make building fancy reporting dashboards extremely simple.
PineBI does not need to be installed to edit charts created by PineBI. Once the charts are created, anyone can edit them.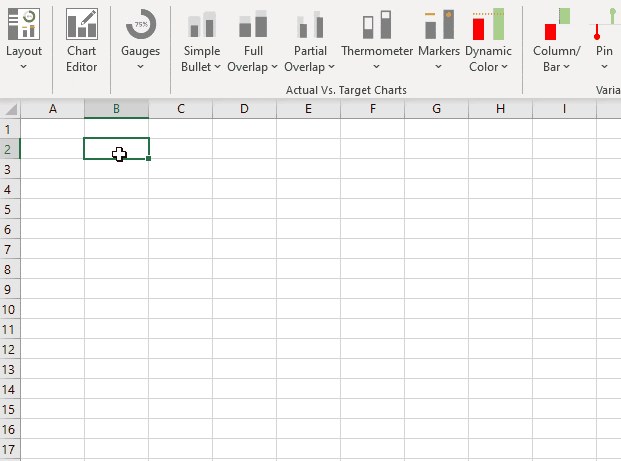 Insert pre-built chart templates with just a mouse-click.
40 pre-set templates
All Pine BI created charts can be edited without PineBI Add-in.
Create Charts from Existing Data
Create beautifully formatted charts using your existing data ranges, Tables, or Pivot Tables.
Data ranges can even be located on different worksheets.
Charts come with numerous color and style variations.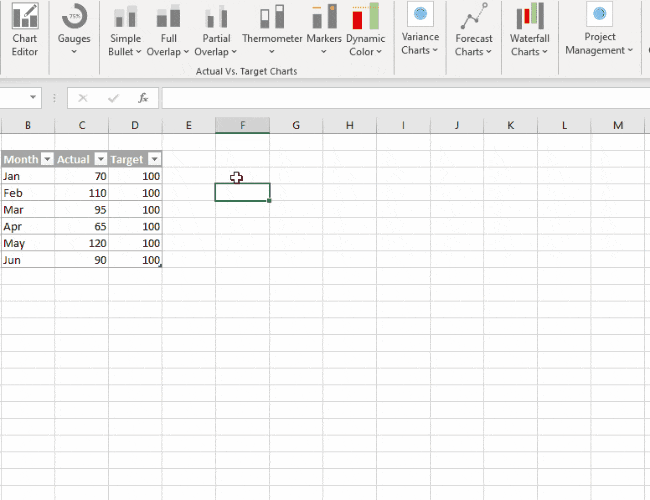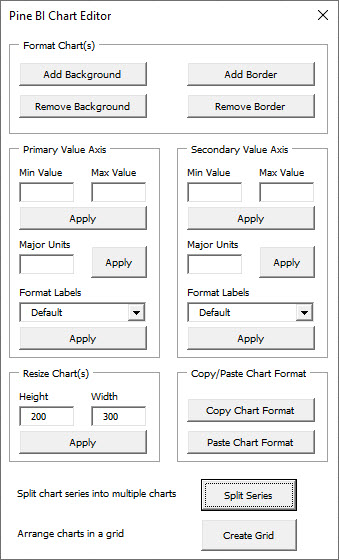 Simplified Chart Editor makes it easy to quickly apply basic formatting adjustments to your charts.
Excel doesn't have an option to edit multiple charts at once. However, Pine BI makes it easy to quickly edit multiple charts at one time.
Also quickly split charts, replicate chart format, and much more!
Join the Satisfied Professionals Who Use Pine BI
"I've been using Pinexl dashboards for a few months and love them and the detail they display!"
Steve Sunder
President Sunder Vision Solutions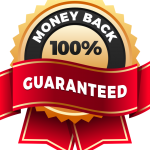 Actual Vs. Target Charts
Simple Bullet
Full Overlap
Partial Overlap
Thermometer
Column with Markers
Dynamic Color
Line / Area Threshold
Waterfall Charts
2 Versions
Horizontal / Vertical
Cards
Variance Charts
Column / Bar
Pin / Lollipop
Advanced (2 versions)
Gauges
Donut Gauge Chart
Speedometer (3 versions)
Heap Maps
Sequential
Diverging
Navigation Menu
Project Management Charts
Gantt with Progress
Milestone
RAG
Forecast Charts
Simple Forecast
Forecast with Confidence Interval
Other Charts
Min / Max
Income / Expense
Bullet
Tornado
FAQ and Other Information
What is your refund policy?
We have a 30-day, no-questions-asked, 100% money-back guarantee. If you're unsatisfied for any reason, let us know and we will refund your order!
How do I edit or share charts created with Pine BI?
Pine BI is built on entirely native Excel features. Therefore you can edit all charts just like regular Excel charts.
Users without Pine BI will still be able to see and edit the charts you've created.
The charts are easily copied to PowerPoint or Word.
Will Pine BI work on my system?
Pine BI was designed to work on all Microsoft Windows systems (7,8,10, etc. and 32-bit or 64-bit). It will also work on all versions of Microsoft Office (2007 to present), including 64-bit Microsoft Office.
Pine BI also works on some Mac setups running Windows OS. However, it will not work on any versions of Excel for Macs (we expect a Mac version to be released in the coming months).
Note: The following charts will not work properly in Excel 2007 and 2010.
Advanced Variance Charts V1
Advanced Variance Chart V2
Waterfall Charts
Tornado Chart
Can I use PineBI on my work computer?
Pine BI is an Excel add-in (.xlam) file. No installation is required. No admin privileges are required. It should work on all computers regardless of IT restrictions.
If you can open an Excel workbook, you can use Pine BI
How do I download / install the add-in after purchasing?
After successful payment, you'll receive an email with a license number and download link.
The add-in installs like any other normal .xlam add-in. There are no .EXE or .DLL files.
Detailed instructions will be provided after purchase.
How does the license work?
One license entitles you to use Pine BI on one computer at a time.
You can de-activate Pine BI on one computer and then active it on another computer as many times as you want. However, Pine BI can only be activated on one computer at one time.
Will my company pay for Pine BI?
Your company may have an allowance that will reimburse you for productivity tools like Pine BI. This is the case for some of our users. Ask your boss, HR, or IT!
How will I know if a newer version is available?
All new versions of the add-in will be sent to you via email.
Requirements
Publisher: Pinexl Ltd.
Supported OS: Windows 7 SP1 or higher*, Windows 8, Windows 10. Both 32 and 64 bit.
Supported Excel Version: Excel 2007 or newer**. Both 32 and 64 bit.
*If you are using Windows 7, make sure you have Service Pack 1 installed (you probably do). Pine BI cannot be activated otherwise.
**Waterfall charts, some Actual vs. Target charts and some other charts work best in Excel 2013 or newer.
Join the Satisfied Professionals Who Use Pine BI
"Amazing design and value! Waiting for the next products!"
Alexander Y.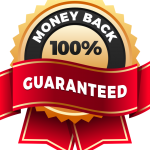 Pinexl specializes in Premium Microsoft Excel Tools for small and big businesses, like Excel Dashboard Templates and Add-Ins. All products are designed to be as modern, easy and as intuitive as possible to use, but at the same time to offer powerful insight into the data allowing for quick data driven business decisions.
Pinexl's experience in multinational corporations is reflected in their products. With a minimalist and beautiful approach to visualizations, their products offer a professional and high-level way of showcasing and analyzing performance data, managing projects and making the daily work easier.
AutomateExcel.com is a proud affiliate of Pinexl's Pine BI!