AutoMacro is an add-in for VBA that installs directly into the Visual Basic Editor. It comes loaded with code generators, an extensive code library, the ability to create your own code library, and many other helpful time-saving tools and utilities.
AutoMacro does not need to be installed on a computer for the generated code to run. Once the code is generated, anyone can use it!

Generate VBA code from scratch
Visual Iinterface "Code Helpers"
Hundreds of ready-to-use code examples
Save your own code
Tools for Formatting and Navigating
Excel Model Debugger & More
AutoMacro's VBA code generators build code from scratch via visual interfaces. No coding knowledge required!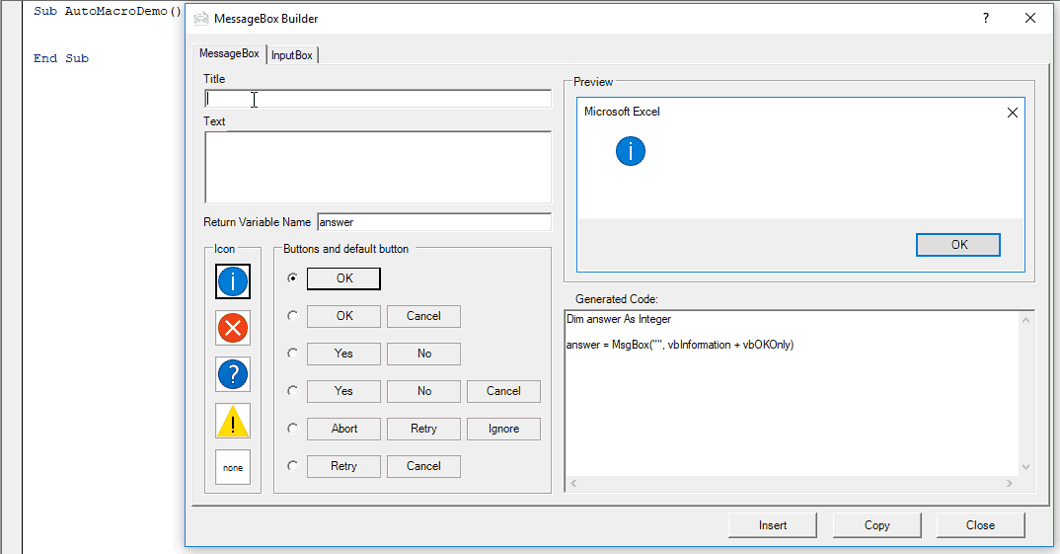 Quickly create UserForms with consistent spacing and pre-generated code.

Create professional looking MessageBoxes and InputBoxes with an easy to use visual interface. Learn More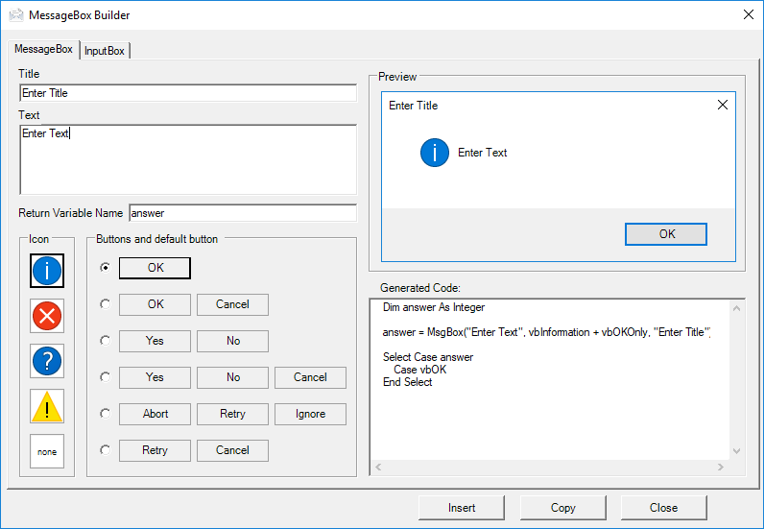 Intuitively build code to copy (or cut) and paste across any worksheet in any open workbook, including paste special operations.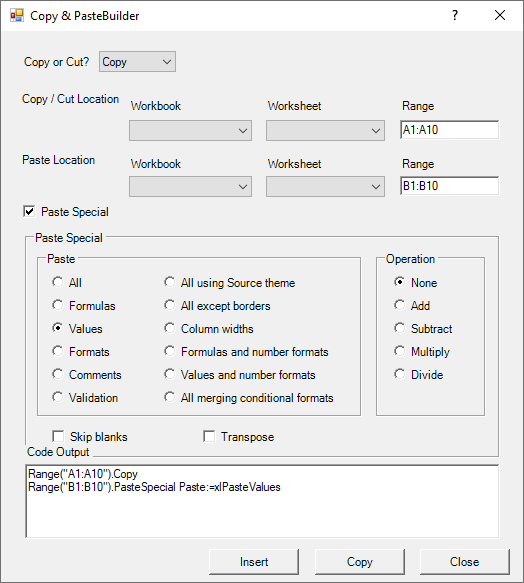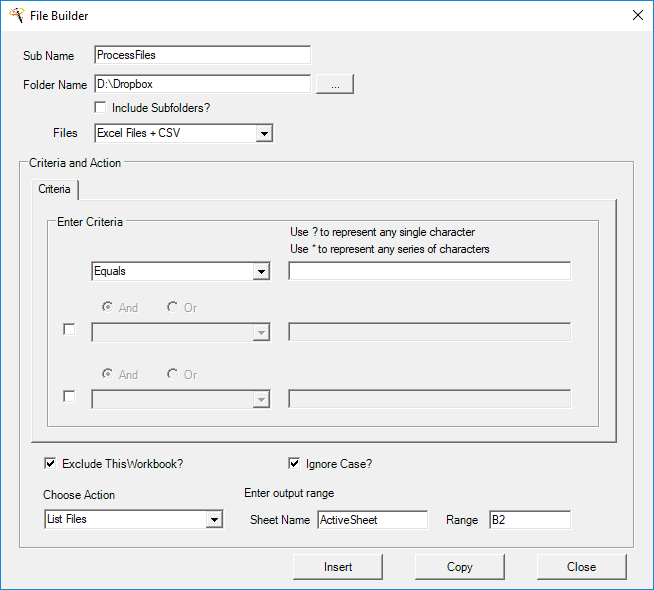 Generate procedures to loop through files in a folder, performing actions on files that meet certain criteria.
Great for merging together multiple files! Learn More
Create Arrays, Collections, and Dictionaries from scratch.
Quick access buttons can be used to quickly insert code for common actions. Learn More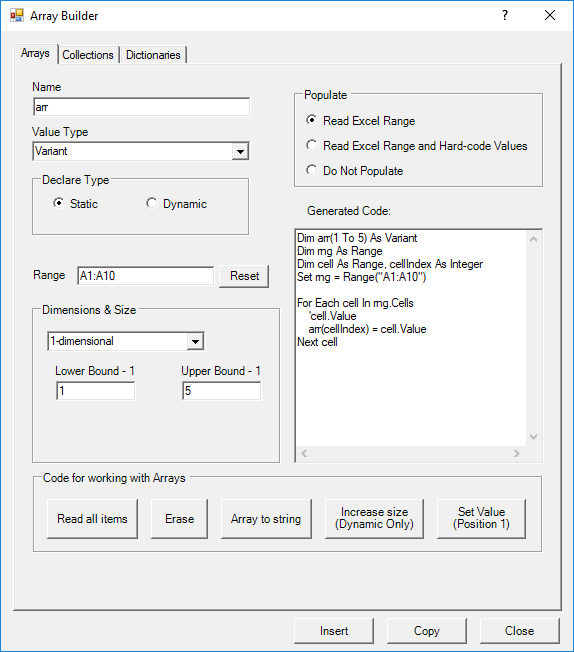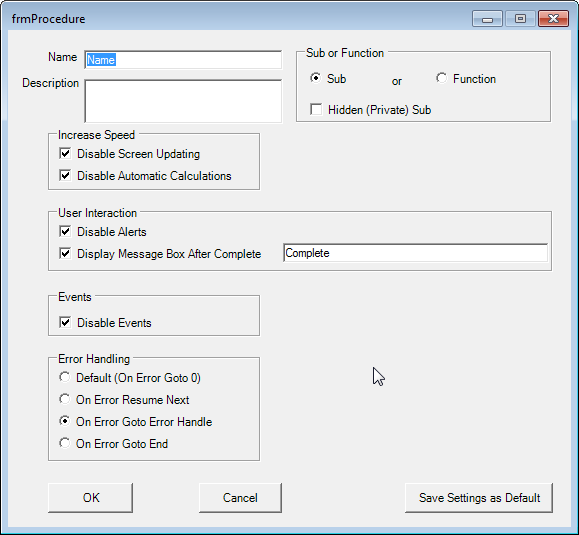 Create procedures with desired settings.
Great for beginners who don't know what settings can be used in procedures! Learn More
Class and Property Builders
Easily create classes and properties - Eliminate repetitive coding.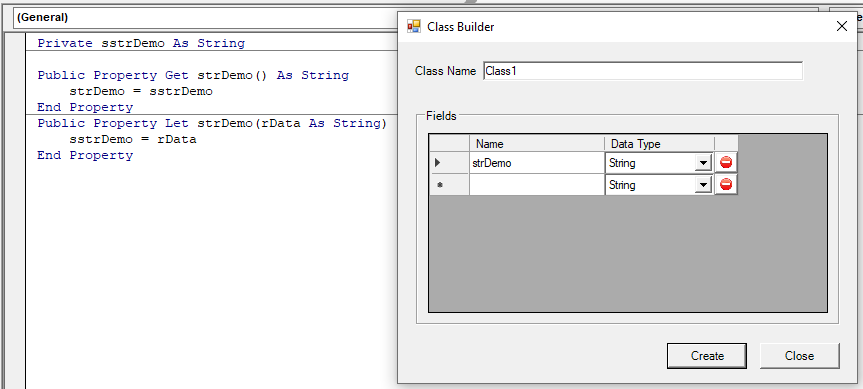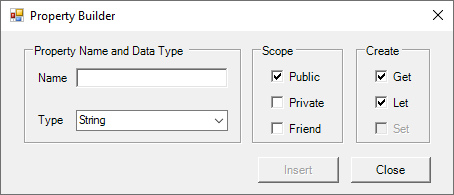 Join the Hundreds of Professionals Who Use AutoMacro
"I use it almost every day. A great tool for getting things done, but also a great tool for learning how to do things! This is one purchase this year I have no regrets about."
Galen - USA
200+ Ready-to-use code examples.
Save your own frequently used code and share with team members.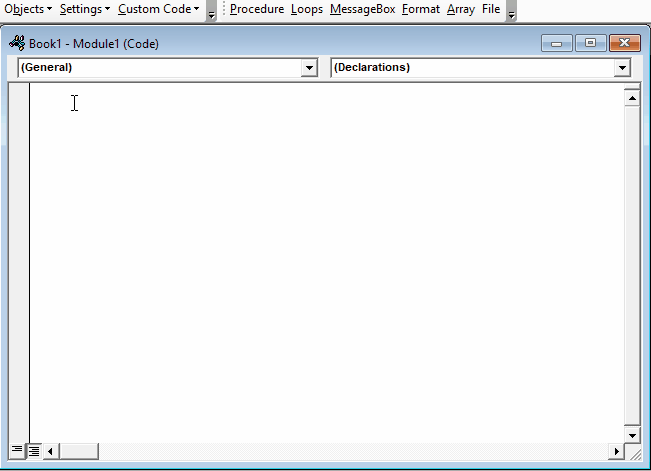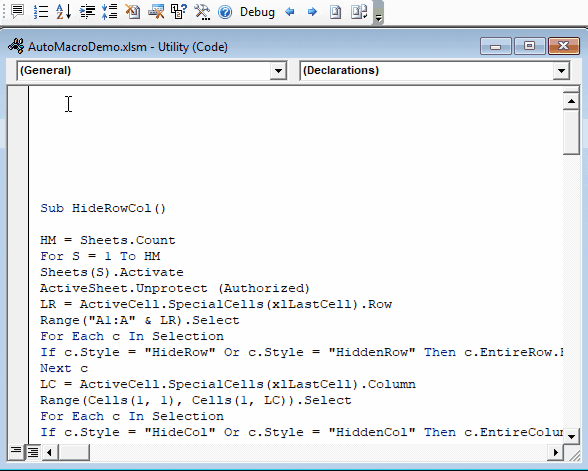 VBA Coding tools to improve the out of date Visual Basic Editor.
Speed up your workflow with tools to navigate, debug, format and more.
Simple version for beginners
Tools for serious developers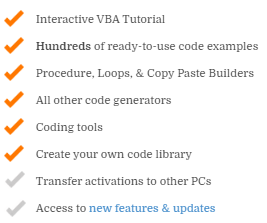 Tools for serious developers & more
1 User - 3 Transferable PCs & Updates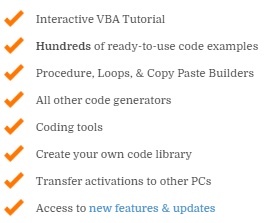 One-time fee + $20 Annual (starts a year from now)

AutoMacro has been used by employees of these organizations. These organizations do not endorse, approve, sponsor, or otherwise have any affiliation with this website, Spreadsheet Boot Camp LLC, or ToolFive Software LLC.
Join the Hundreds of Professionals Who Use AutoMacro
"Great product, haven't stopped using it since I purchased it. It doesn't just write your code, it teaches as you go!"
Tony D - United Kingdom
Steve Rynearson:
Creator of AutoMacro
Over the years, I've spent countless hours searching online for example code and adapting that code to my needs.
I often found myself clicking the same links and copying the same code. I thought there has to be a better way!
AutoMacro is the ultimate VBA Code Helper! It eliminates much of the need to search online for code. Instead simply use the menus to select pre-built code or use the builders to generate code for your exact needs.
Additionally, the coding tools will save you time and help you develop more professional looking code.
For anyone coding VBA, AutoMacro is a life-saver. You'll code much faster, develop more professional code, and learn VBA much faster (if you're not already an expert).